Mozambique Telecom (Tmcel) will start commercial deployment of fifth-generation (5G) mobile network with the technical expertise of China's Huawei.
Binda Jocker, Tmcel CEO, said 5G network will be deployed in strategic areas in line with targets set by Mozambique's Ministry of Transport and Communications.
"We are ready to fast-track the rollout of the commercial 5G network at scale", the executive added, at Huawei's extended virtual reality studio at the Mobile World Congress.
The project is part of Tmcel's network upgrade and expansion program ongoing since 2019. In June 2021, a USD 23 million expansion contract was signed with Huawei to test the 5G in Maputo.
The investments reflect Tmcel's ambition to conquer the national telecom market, which it entered in January 2019 thanks to a merger between Telecomunicações de Moçambique (TDM) and Mozambique Cellular (Mcel).
Currently, the third leading telecom operator in the national market, Tmcel wants to outrun its current competitors, Vodacom, and Movitel, in the coming years.
Tmcel expects 5G will open new revenue opportunities in the consumer and corporate markets.
5G " will boost Tmcel's capacity and user experience with significantly faster network speeds, which are up to ten times the speed of 4G", Jocker said.
Manuela Rebelo, Mozambique's deputy Minister of Transport and Communications, said 5G will bring great changes to public and private services, boosting the country's economic development.
Other articles
Angola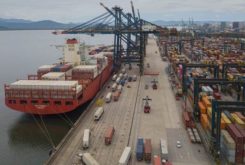 28 November 2023
Sino-Lusophone Trade Dips Again in First Ten Months of 2023
Brazil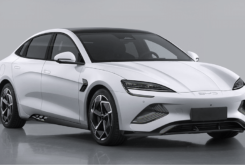 27 November 2023
More Than Half of Electric Cars Sold in Brazil Were Made in China