Hong Kong SAR's economy is 'recovering strongly', with real activity increasing by 6.4 percent in 2021, but with several risks, most of all the pandemic related uncertainty, according to the International Monetary Fund (IMF).
In is latest report on Hong Kong, at the conclusion of Article IV consultation discussions with local authorities, the IF says the recovery has been enabled by ample policy space that "allowed the enaction of swift and bold policy responses to address the unprecedented crisis emanating from multiple shocks, including the pandemic".
In 2022, growth is expected to moderate to 3 percent, with a continued handoff from public to private demand facilitated by improving labor market conditions and a gradual re-opening of the border.
The SAR´s financial system "remains resilient supported by significant policy buffers, a strong external position, and strong institutional frameworks" and "has continued expanding robustly even during the pandemic while maintaining its role as a major international financial center", the IMF says.
The Hong Kong dollar continues to trade in a smooth and orderly manner within the Convertibility Zone. Housing prices, which declined by less than 1 percent in 2020 in terms of average annual prices, have increased by about 4 percent as of November in 2021.
"Nevertheless, the balance of risks is tilted to the downside. In particular, pandemic related uncertainty, including renewed local outbreaks led possibly by new variants, could lead to a slower resumption in the flow of people, further weakening the recovery in private consumption", the IMF adds.
Long Road Ahead for Macau to Reach Hong Kong´s Level as Global Financial Hub
"A slower-than-expected global recovery and sustained disruptions to global supply chains could reduce the flow of goods and derail the recovery. A sharp rise in global risk premia and a disorderly tightening in the monetary policy of major advanced economies could affect the flow of capital", the IMF cautions.
On the other side, it says, ample policy buffers and the strong external position should, however, help mitigate the adverse impact on financial stability and economic growth: fiscal and FX reserves stood at about 30 and 135 percent of GDP, respectively, as of November 2021.
Additionally, "faster-than-expected border re-opening and global recovery and the development of the Greater Bay Area could improve growth prospects".
Other articles
China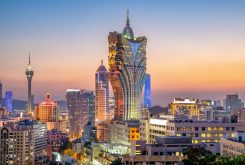 28 November 2022
Science and Tech Cooperation between GBA and Portuguese-speaking countries advances
Hong Kong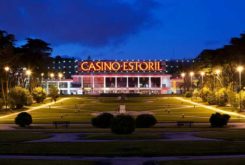 28 October 2022
Estoril-Sol group to continue to run the Estoril and Lisbon casinos in Portugal