Hong Kong's de facto central bank and a total of 20 financial giants have announced a new initiative to nurture fintech talent in the Greater Bay Area (GBA).
In the economic zone in southern China consisting of the Hong Kong, Macau and the mainland's Guangdong province, the Greater Bay Fintech Talent Initiative was convened by the Hong Kong Monetary Authority (HKMA), Bloomberg and the Hong Kong United Youth Association.
A total of 20 financial giants, including Goldman Sachs, HSBC, JPMorgan Chase, Bank of America, Citigroup and the Stock Exchange of Hong Kong, will provide support to the initiative.
Greater Bay Area: Unlimited opportunities for Macao and the Portuguese-speaking countries
Ant Group said it has helped train young tech talent in the region by, for example, collaborating with the Chinese University of Hong Kong to provide more than 100 employment opportunities in research and development for the school's graduates, South China Morning Post reported.
As part of Hong Kong's efforts to transform the city into an international innovation and technology hub, the HKMA last year rolled out the Fintech 2025 Strategy to accelerate the development of the local fintech industry. Expanding a fintech-savvy workforce is one of the strategy's five key tasks.
Since 2019, HKMA has granted eight local virtual bank licences. These banks, which remain unprofitable, had accumulated 1.2 million online customers by the end of March, providing mostly deposit and loan services.
Hong Kong SAR's economy 'recovering strongly', with pandemic risks lingering
According to a survey published in May by the FinTech Association of Hong Kong, the city was seen as a top regional hub for technology that is set for further expansion. About 70 per cent of 88 respondents, including IBM and KPMG, said they see Hong Kong as their top market. Over 80 per cent planned to expand and increase headcount in the city, as they were "positive" about future opportunities.
However, the city still needs to address regulatory challenges and provide more government support to bolster the sector's development, according to the survey.
HKMA said last year it wanted the city's financial industry to fully adopt fintech solutions by 2025 and provide more efficient financial services.
Other articles
China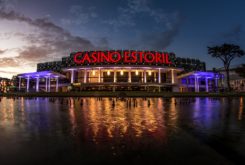 03 February 2023
Ho family´s Estoril-Sol ensures concession of casinos in Portugal for 15 years