Estoril-Sol, controlled by the family of late gaming mogul Stanley Ho, has ensured a 15-year extension of the concession for the Estoril gaming area in Portugal, which includes Casino de Lisboa and Casino do Estoril.
Under a contract signed this week, the concession of the Estoril gaming zone will last until 31 of December 2037, the company said in a statement.
Last year, Estoril-Sol won the public tender for the concession, after Spain's Bidluck was excluded, despite presenting a much higher financial offer.
Estoril-Sol group to continue to run the Estoril and Lisbon casinos in Portugal 
The exclusion was due to questions regarding the financial capacity and suitability of Spanish society and its representatives, according to the Portuguese press.
Bidluck, which operates as a branch, based in Leiria, of a Spanish company with an enigmatic history, proposed to pay more than 86 million euros annually to the State, an amount around 20 million above Estori-Sol's proposal.
According to Portuguese newspaper Público, Estoril-Sol´s rival has as sole administrator, Jorge Galvão Miguel, who, together with Juan Jesus Hernandez Gutierres, another manager linked to the company, are being tried in the Viseu court for a crime of illegal gambling exploitation and other crimes.
Late gambling tycoon Stanley Ho´s family face higher bid for concession of two of Portugal's biggest casinos
According to the Portuguese Casino Association, the country´s eleven casinos saw their revenues skyrocket until August last year, after two years marked by confinement and strict health rules.
In the first eight months of this year, income reached EUR 162.4 million, an increase of 147% compared to compared to the same period in 2021.
Despite these signs of recovery, the business remains below pre-pandemic values. Data provided by the  reveal that, in the same period of 2019, gaming rooms recorded gross revenues of 209.8 million, 47 million more than that in 2022.
Other articles
Brazil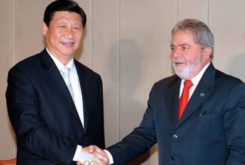 20 March 2023
Brazilian President travelling to China with record delegation of 240 businessmen
Brazil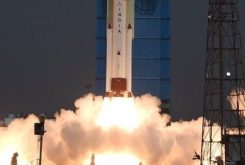 20 March 2023
New Brazil-China satellite will monitor deforestation in the Amazon