Great Wall Motor is shifting to Brazil part of its USD 1 billion investment in India, and is close to acquiring a former Daimler plant to build cars in South America´s major economy.
The Chinese automaker, mostly known for its sport-utility vehicles (SUVs) and pick-ups, has been unnerved by a year-long delay in winning government approvals in India, and is considering a re-allocation of funds to Brazil which could range up to USD 300 million, according to Reuters.
The move is a fallout of India's decision in April 2020 to more closely scrutinise investments from China. Great Wall has also tasked James Yang, its India president since last year, with the responsibility of assisting with operations in the Latin American nation, said the sources.
Great Wall Motor Closing in on Brazilian Factory Acquisition
The step highlights growing nervousness and impatience among Chinese investors, who have seen roughly 150 investment proposals worth more than USD 2 billion held up by India's slow approvals process, according to industry estimates.
The delays are forcing Great Wall, which was expected to begin selling its India-made Haval brand of SUVs in the country this year, to look at taking a more measured approach.
Great Wall now makes cars in Russia and Thailand, where it acquired a plant at the time it announced its India plans. Brazil is the latest market in its global push, where it plans to build its Haval brand of SUVs for domestic sale and export.
Great Wall, which sold 1.1 million cars last year, mostly in China, is eyeing an aggressive plan to expand in Asian, European and Latin American markets.
It is developing electric Mini cars with BMW and is building a factory with the German premium carmaker in China.
Other articles
Brazil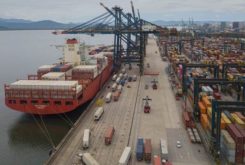 19 September 2023
China Fuels Record Brazilian Agricultural Exports
Brazil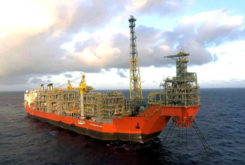 15 September 2023
New FPSO Arrives at Brazil´s Mero Oil Field Co-Owned by China´s CNPC and CNOC