EDP Renewables (EDP-R), co-owned by China Three Gorges (CTG) is to benefit from the policies of the new United States Government, according to analysts at Goldman Sachs.
EDP-R is one of three European energy companies, alongside Danish Oersted and German RWE, with greater exposure to the growth of renewable energy in the United States, a 'key' market for new president Joe Biden, Goldman Sachs said in a note to investors.
Biden, who took office on January 20, signed orders to suspend new oil and gas leases on public land, a review of leases that have already been granted and a doubling of energy production from offshore wind by 2030, the investment bank added.
European majors should benefit from having a market share of around 20% to 25% in renewables in the USA and around 10% in electricity networks, Goldman highlights.
The European 'Green Deal' could reach EUR 10 billion – of which 60% is related to investments in infrastructure for 'green' energy, such as wind, solar, power grids and batteries – and Goldman Sachs believes the scale of U.S. efforts will be even bigger.
Goldman Sachs stresses that EDP-R has 50% EBITDA exposed to the USA, and its parent EDP Energias de Portugal 23%.
EDP shareholders, including China Three Gorges, met last month at an extraordinary general meeting to elect a new executive president for the next three years, that is revising the company's strategy.
Other articles
China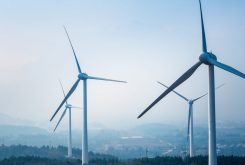 03 March 2021
EDP Renewables to Raise EUR 1.5 Billion From Investors
Brazil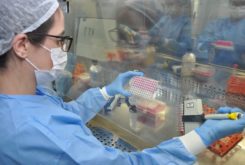 02 March 2021
Brazil to Produce 12.2 Million More Vaccines With Active Ingredients Sent by China