Fosun´s Fidelidade is aiming to boost its presence in Portugal´s  health sector, with a bid for Lusíadas group, through Luz Saúde, one of the country´s main networks of health facilities.
Fidelidade is, together with the Chinese group Fosun, its shareholder, the owner of Luz Saúde, that holds, among other assets, Hospital da Luz, one of Portugal´s top health facilities.
The sale of the Lusíadas group, which is currently owned by the world's largest private healthcare group, US-based United Healthcare, has attracted six non-binding proposals, according to Portuguese newspaper Expresso.
Fosun´s Fidelidade buys 70% of Mozambican insurance company SIM
Other than Luz Saúde, bidders include Viamed, Quirónsalud, Vithas and HM Hospitales. The sale is expected to be highly competitive, as there is a lot of capital in venture funds to be invested and few interesting assets available.
Other groups already based in Portugal such as Ageas – which owns Médis, CUF and Trofa Saúde – have shown interest in acquiring Lusíadas group, but there is no confirmation that offers have been made.
A potential operation is estimated to be worth around EUR 200 million and is being advised by Bank of America in Madrid.
Insurance and Banking Revenues in Portugal Nearly 12% of Fosun Turnover
Fidelidade sold at the end of 2021 the SaúdeInveste fund in Portugal to Icade Santé for EUR 213 million.
The SaúdeInveste fund's assets include the Lusíadas hospitals located in Boavista, Albufeira and Lisbon, operated by the Lusíadas Group, and the private hospital S. Gonçalo, in Lagos, managed by the HPA Saúde Group.
In a statement, the buyers justified this acquisition with "favourable long-term demographic trends and ongoing consolidation processes in Portugal's private hospital sector."
Other articles
China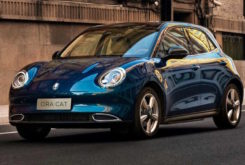 30 November 2023
Great Wall Motor Eyes Portugal in European Expansion
Brazil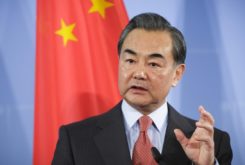 30 November 2023
Chinese Foreign Minister Calls for Lifting China-Brazil Ties to New Level