Portugal-based insurer Fidelidade and Hospital da Luz Learning Health, in partnership with China´s Fosun, launched another edition of Protechting, an international program to support and boost the growth of innovative startups in the healthtech and insurtech sectors.
The 6th edition of this program has the support of Fábrica de Startups, and will go forward in close collaboration with Venture Capital partners, Shilling and Big Start Ventures, aiming to foster a culture of welcoming and developing innovation, facilitating access to important resources for the evolution and realization of business ideas.
The 2023 edition will feature a greater participation of international partners, with the integration of Fidelidade Angola, Alianza in Bolivia, Garantia in Cape Verde, FID Seguros in Chile, Fidelidade France in France, Fidelidade Macau, Fidelidade Unique in Mozambique, Alianza Garantia in Paraguay, La Positiva Seguros in Peru and Fidelidade España in Spain.
To date, in all editions, Protechting has already contributed to the development of more than 40 pilot projects and five commercial agreements, according to the promoting companies.
Applications are open until the 25th of August and, in the Insurtech area, the goal is to find "mature and sustainable solutions that improve the customer experience, with an optimized insurance service, with participants being challenged in the areas of General Insurance, Property and Home Living (housing), Cybersecurity, Future of Mobility, the Power of Technology and even space Beyond Insurance".
In the area of Healthtech, effective and also sustainable solutions are sought that improve people's health and well-being in a safe way, since the adoption of technology in health care has led to better diagnoses and treatments, increasing efficiency in the sector.
Fosun´s Fidelidade aiming to boost presence in health in Portugal with bid for Lusíadas group
"Protechting 6.0 reinforces and consolidates our commitment to innovation, this time with sustainability as a cross-cutting pillar across the entire programme, in order to capture opportunities for collaboration and growth of Fidelidade's business with startups from all over the world with innovative projects , disruptive and sustainable", said Rogério Campos Henriques, CEO of Fidelidade.
Li Haifeng, President of the Fosun Foundation, added that "the last five editions of Protechting have brought important results for businesses and families' lives". "This year, we reinforced our position as an innovation agent close to startups capable of offering solutions that respond to the challenges of consumers and companies."
Isabel Vaz, CEO of Luz Saúde, stressed that the company is "focused on practicing excellent medicine, improving the experience of  patients and responding to their needs, through new solutions and innovative digital tools, in close collaboration with startups."
Fosun´s Fidelidade buys 70% of Mozambican insurance company SIM
"By providing a space for startups and entrepreneurs to present their ideas and projects, Protechting opens doors for collaboration and co-creation and for establishing strategic partnerships that can contribute to leveraging our offer, as well as creating new solutions that create value for our customers", said Miguel Abecasis, Member of the Executive Committee of Fidelidade.
Other articles
China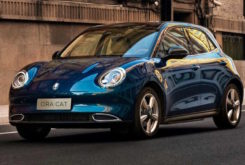 30 November 2023
Great Wall Motor Eyes Portugal in European Expansion
Brazil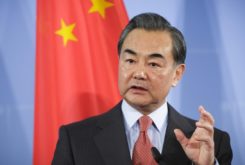 30 November 2023
Chinese Foreign Minister Calls for Lifting China-Brazil Ties to New Level