Online luxury platform Farfetch, founded by portuguese entrepreneur José Neves and partner of Alibaba, saw revenues grow 35% year-over-year in 2021 to a total of USD 2.3 billion.
The company's CEO and founder, Jose Neves (pictured above), said in a statement that the fourth quarter "clearly demonstrates the strong momentum" of the platform, adding it has gained market share in 2021.
In 2021, Farfetch reported a net profit of USD 1.47 billion, according to the financial statement presented by the company.  This was also the "first year" of adjusted EBITDA profitability, the CEO revealed.
In late 2020, Alibaba and Richemont formed a joint venture called Farfetch China, and committed to investing over USD 1.1 billion in the luxury goods marketplace.
Farfetch profited USD 97 million in the last three months of last year, including "USD217 million non-cash benefit arising from impact of lower share price on items held at fair value and remeasurements."
In the fourth quarter, revenues grew 23% to USD 666 million. For the year as a whole, the company's revenues grew 35% year-over-year to a total of USD 2.3 billion.
Other articles
China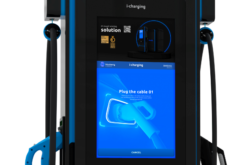 26 September 2023
Chinese EV Company U Power to Build Charging and Battery Replacement Stations in Portugal
Brazil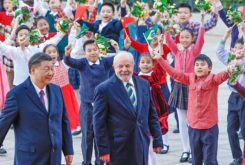 26 September 2023
China To Deepen Practical Cooperation With Brazil in All Areas