Online luxury platform Farfetch, founded by portuguese entrepreneur José Neves, is expected to see the number of active shoppers on its site soar to at least 30 million in the next five years, thanks to its partnership with Alibaba.
Last November, Alibaba and Richemont formed a joint venture called Farfetch China, and committed to investing over USD 1.1 billion in the luxury goods marketplace.
In a research note to investors, Credit Suisse analyst Stephen Ju says the first six months of 2021 will be of strong growth, but the real opportunity for the platform comes from its integration into Alibaba's Luxury Pavilion.
Ju forecasts Farfetch will end the fourth quarter with 3 million active shoppers on its platform, but believes it can multiply that tenfold over the next five years.
The analyst also raised his price target on the stock to USD 85 per share from USD 53.
Launched in 2017 on Tmall, Alibaba's business-to-consumer (B2C) shopping site, the Luxury Pavilion is an invitation-only platform offering products that include not only clothes and skincare, but also fashion accessories like watches, and luxury cars.
Farfetch launched new shopping channels on Tmall, Luxury Soho (a platform for young, but value-minded luxury consumers), and cross-border site Tmall Global, enabling it to tap into Alibaba's nearly 760 million consumers.
The London-based group, also partly based in Portugal, now has the backing of two Chinese internet giants, Alibaba and earlier shareholder Tencent, as well as two luxury giants Kering and Richemont.
Other articles
Brazil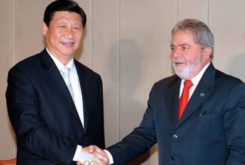 20 March 2023
Brazilian President travelling to China with record delegation of 240 businessmen
Brazil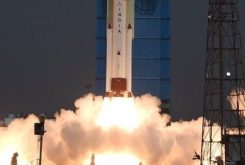 20 March 2023
New Brazil-China satellite will monitor deforestation in the Amazon