EDP Renewables (EDPR) , whose parent company EDP Energias de Portugal has as main shareholder China Three Gorges (CTG), is getting a EUR 1.5 billion capital raise.
According to a statement by EDP, the renewable energy company has successfully carried out the EUR 1.5 billion capital increase to partially bankroll its spending plans.
The capital injection is part of a EUR 19 billion investment plan to develop around 20 GW of new renewable energy projects by 2025.
EDP said that the 88.25 million new shares issued by EDPR at a price of EUR 17 per share were fully subscribed by banks Citigroup Global Markets Europe AG and Morgan Stanley Europe SE.
The new shares were admitted to trading on the Euronext Lisbon regulated market on April 16, 2021.
EDP continues to hold roughly 720.19 million shares in EDPR, equal to a 74.98% stake, on a fully diluted basis.
Other articles
Brazil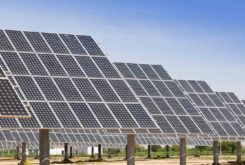 04 May 2021
EDP ​​Switching from Hydro to Solar Power Capacity in Brazil