EDP Renewables, whose parent company EDP Energias de Portugal has as main shareholder China Three Gorges (CTG), is raising 1.5 billion euros from institutional investors.
In order to partially fund its investment plan of around 24 billion in energy transition and EDP Renováveis investment plan of about 19 billion to implement 20 GW of renewables by 2025, the company "is planning a capital increase of around 1.5 billion," according to the statement sent to the market regulator.
In order to speed up this process, "Citigroup Global Markets Europe AG ("Citi") and Morgan Stanley Europe SE ("Morgan Stanley") have been mandated by EDPR to launch an offering of EDPR shares via an accelerated bookbuild targeting gross proceeds of 1.5 billion euros.
This operation, which is already underway, will be aimed "exclusively at professional investors," the company adds
These banks will thus collect intentions to buy new shares in the company from investors. "Following the completion of the accelerated bookbulding, EDPR will determine and announce the issue price and the final gross proceeds."
"Following the announcement of the issue price and final gross proceeds of the accelerated bookbulding, investors are expected to be in receipt of EDPR allocated shares on or around March 5th, 2021." the company says.
"The investors will be entitled to all economic and voting rights inherent to the shares from that date onwards."
Both EDP and EDP Renováveis "will be subject to a lock-up of 180 days from delivery of the new shares under the Capital Increase, subject to market standard exemptions," the company states.
EDP is launching two units that will exploit the potential of green hydrogen and energy storage systems.
Other articles
China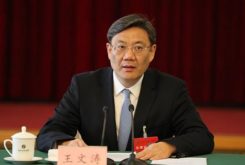 24 October 2021
China Promises 'Door Will Continue to Open' for European Companies
Angola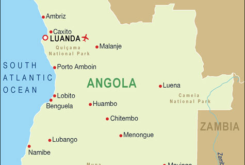 22 October 2021
Lobito Corridor Concession in Angola Attracts CITIC, CR20 and Mota-Engil