The EU Foreign Affairs Council (FAC) has called for solidifying and branding a global European connectivity initiative – in part as a response to China's Belt and Road Initiative (BRI).
According to MERICS research institute, the "success of an improved, operational version of the Connectivity Strategy will depend on financing, branding and a clear definition of priorities".
"Comparative framing of the initiative as a response or alternative to the BRI would further boost China's position. Instead, the initiative would benefit from being presented as an affirmative solution with a simplified bureaucratic structure that is tailored to needs of developing countries", it adds in a note.
The FAC´s conclusions invoke a "geostrategic approach" to connectivity and link measures taken as part of other EU policies, including 2030 Digital Compass or European Green Deal.
FAC wants to launch a dedicated Business Advisory Group, mobilize private-sector financing, and operationalize the EU's connectivity partnerships with Japan and India, and the one anticipated with ASEAN. The initiative will work together with multilateral development institutions and like-minded countries, "in particular the United States".
The Council also wants to develop a distinct brand for the EU's initiative, in part by taking stock of current projects and launching new ones that are "high impact and visible." The Commission will now develop a concrete proposal, likely to be ready by the time of the autumn State of the Union speech by Commission President Ursula von der Leyen.
Other articles
China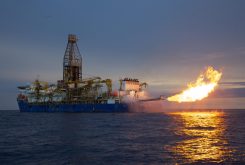 26 November 2021
Chinese Financing Could Replace Western One for Mozambique LNG Projects
China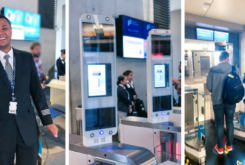 26 November 2021
Portuguese Biometrics Company Vision-Box Picks Malaysia for Southeast Asia Hub