European companies are planning to expand their operations within the Chinese market and EU-China economic ties 'show no sign of cooling', according to MERICS research institute.
On June 8, the European Chamber released its annual Business Confidence Survey based on responses from 585 European companies operating in China. Only nine percent of them are considering offshoring from China (lowest ever recorded) while 60 percent plan to expand their operations in China given recent optimism about the growth of the Chinese market.
The Survey shows 27 percent of participants plan to increase their ownership within their joint ventures while over 25 percent aim to onshore their supply chains which would minimize the impact of potential international political tensions.
41 percent reported an increasing politicization of the business environment (even before the March sanctions). Human capital remains a challenge as multiple experts decided not to return to China after entering the country has been difficult for an prolonged period.
EU 'Defensive Measures' on China to be 'Revived' by Portuguese Presidency
In a note about the Survey's release, European-based China think tank MERICS says that "while the EU-China politics have grown colder over the last year, the economic ties show no sign of cooling".
"This runs counter to some of the political discussions about the need for offshoring or decoupling from China. The prevailing economic link that European companies seek to strengthen is likely to remain a strong consideration for the European capitals that want to limit political tensions and reduce the number of disruptions for European businesses in China", it adds.
On June 7, the General Administration of Customs of the PRC released import and export data from January – May showing that China's trade with the EU bounced back by almost 29 percent, compared to the period of disruptions last year and amounted to CNY 2.06 trillion (over EUR 256 billion).
In this timeframe China's export to the EU grew by almost 28 percent, compared to a 30 percent increase in imports. The EU is China's second-largest trading partner close behind ASEAN.
Other articles
Brazil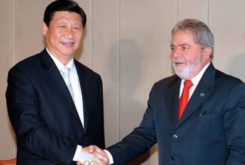 20 March 2023
Brazilian President travelling to China with record delegation of 240 businessmen
Brazil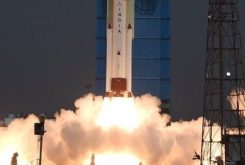 20 March 2023
New Brazil-China satellite will monitor deforestation in the Amazon