'Defensive measures' by the European Union (EU) regarding China are to be 'revived' during the Portuguese Presidency of the EU Council, according to MERICS research institute.
On May 5, the European Commission released two policy proposals addressing economic and strategic challenges posed by China – the foreign subsidies instrument and an update of the EU's industrial policy – but 'other defensive measures are on the horizon', MERICS says.
"The proposal for supply chain due diligence mechanism (is) expected in June and the work on an international procurement instrument (is) expected to be revived by the Portuguese Presidency", according to a note by the institute.
"In the unpublicized progress report on the implementation of the EU-China Strategic Outlook, shared with the capitals on April 21, the Commission reportedly lobbied European capitals to focus their efforts on implementing these autonomous measures addressing China-related challenges", it adds.
European Network and Digital Services Companies to be 'Pushed Out' of China
Based on a white paper released by the Commission in May 2020, the foreign subsidies instrument targets distortions in the EU's single market caused by companies benefiting from non-EU state subsidies.
If implemented, the instrument would force companies to notify the Commission of takeovers of over EUR 500 million and public procurement of over EUR 250 million.
The Commission would then have the right to open an inquiry into suspected subsidies-related distortions with subsidies over EUR 5 million and also have the right to prohibit the deal, fine companies or force them to repay subsidies with interests, MERICS says.
In the industrial strategy update, the Commission stipulated that half of 137 strategically sensitive product EU supply chains are dependent on China and highlighted six sectors: batteries, cloud and edge technologies, hydrogen, pharmaceutical ingredients, raw materials and semiconductors.
Angolan Rare Earth Metals 'Critical' for China-Dependent Europe
To reduce dependency, the Commission proposes diversifying supply chains, stockpiling and pooling resources into the provision 'important projects of common European interest' (IPCEI).
These projects are to be linked to key emerging technologies such as next-gen batteries, clean energy technologies, pharmaceuticals and semiconductors. The Commission also voiced its ambition to lead the emerging tech standard-setting processes.
Other articles
Brazil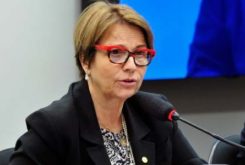 22 June 2021
Brazil Open to Partnering With Chinese Commodity Traders
China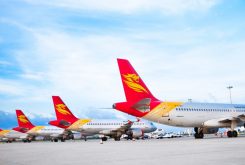 22 June 2021
Direct Flights Between Portugal and China Resume