The European Union is pushing to establish its own supply of rare earths to reduce reliance on China for the elements crucial to electric cars, wind turbines and mobile phones.
A plan released by the European Raw Materials Alliance, set up by the EU last year, calls for governments and manufacturers to support mining and processing through a mix of subsidies and sales quotas. The group identified 14 projects on the continent — from mining to magnet production and recycling — that will require about USD 1.7-billion of total investment.
Projects range from mining in Sweden and Finland to rare earth separation in Poland and magnet-making in Slovenia. Giving the nascent industry a leg up will be critical to competing with cheaper Chinese suppliers with lower environmental and labor standards which provide 90% of rare earth magnets used in traction motors, the alliance said.
Angola Rare Earths Mining Project 'Critical' to Global Supply Chain Independent of China
"The commission's in-depth review of critical supply chains and key technologies has highlighted the EU's high level of foreign dependency on inputs required for our green and digital transition," Thierry Breton, EU commissioner for the internal market, said in a statement. "The EU depends on others — mainly China — for the import of permanent magnets, as well as the rare earth elements they are made of."
China is expected to use up much of its own production in future, posing a risk to the EU's ambitious plans to fight climate change. Last year, the bloc overtook China in electric-car sales, which made up 17% of deliveries during the first half of the year.
The push follows the EU throwing its weight behind building European battery champions to close the gap with Asian countries on cell manufacturing, making billions available for carmakers and partners to compete with manufacturers including Japan's Panasonic and China's Contemporary Amperex Technology.
Other articles
Brazil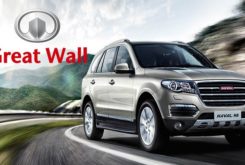 30 November 2022
China's SUV maker GWM to launch Brazil-made model in the first quarter of 2023
Brazil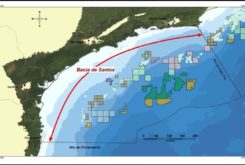 30 November 2022
CNOOC buys additional 5% stake in Buzios oilfield for USD 1.9bn