Tech billionaire Elon Musk's Starlink, the satellite Internet division of his rocket company SpaceX, has received the green light in Mozambique and the Philippines.
The CEO informed its Twitter users via a tweet that the satellite internet service has been approved in Nigeria and Mozambique. "Starlink approved by Nigeria and Mozambique," he wrote on the microblogging site.
This month, a report said that Starlink is available in 32 countries, up from 25 countries reported earlier this year.
Tesla turns to Mozambique to reduce its dependence on China for graphite
In a statement on Friday, the National Telecommunications Commission (NTC) said it has approved the registration of Starlink Internet Services Philippines Inc. as a value-added service (VAS) provider, reports CNN Philippines.
"Starlink's VAS registration now allows the company to directly access satellite systems, build and operate broadband facilities to offer internet services. The NTC's swift processing of Starlink's VAS provider registration was meant to expedite the service's immediate roll-out," the regulator was quoted as saying.
Musk recently met with Brazil's President Jair Bolsonaro to discuss connectivity and other projects in the Amazon rainforest.
Mozambique Switches Off Analogue TV as Part of Chinese-Supported Digital Transition
The meeting was organized by Communications Minister Fábio Faria, who has said he is seeking partnerships with the world's richest person to bring or improve internet in schools and health facilities in rural areas using technology developed by SpaceX and Starlink, and also to preserve the rainforest.
SpaceX has launched more than 2,400 Starlink internet relay stations as the company builds out a globe-spanning constellation of broadband satellites, providing relatively high-speed internet to customers around the world. SpaceX has regulatory approval to launch thousands more.
Other articles
China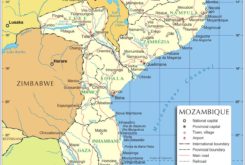 07 December 2022
Mozambique graphite attracts Chinese companies
Mozambique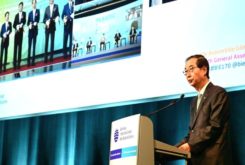 05 December 2022
South Korea looks to expand energy and resource cooperation with Mozambique