EDP Renováveis (EDPR), the renewables subsidiary of Portugal´s EDP whose biggest shareholder is China Three Gorges, saw profit rise slightly in 2022 to EUR 671 million (USD 709.4 million).
EDPR said in a statement late on Monday that profit rose in 2022 as topline performance benefited from an increase in renewables generation and an improvement in the average selling price mainly in European markets.
Full year profit of EUR 671 million compared with EUR655 million a year earlier.
Earnings before interest, taxes, depreciation and amortization came in at EUR2.16 billion from EUR1.76 billion, also supported by the execution of asset rotation transactions, while revenue increased 35% on year to EUR2.37 billion.
EDPR produced 33.4 terawatt hours of clean electricity in the period, up 10% on year, it said.
The company also said it will propose a flexible remuneration program for shareholders through a new scrip dividend, while adjusting the target dividend payout ratio to a 30%-50% range.
Shareholders may opt between receiving bonus shares, sell incorporation rights to EDPR at a fixed price or sell incorporation rights in the Euronext market at trading price, it said.
The new policy is set to start this year with the distribution of a maximum amount of EUR275 million.
Other articles
Brazil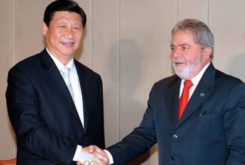 20 March 2023
Brazilian President travelling to China with record delegation of 240 businessmen
Brazil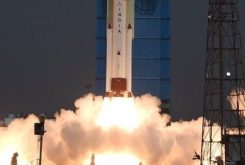 20 March 2023
New Brazil-China satellite will monitor deforestation in the Amazon