EDP, whose largest shareholder is China Three Gorges, saw profit fall 18% last year, while its EDP Renewables net profit rose 18% in the same period.
EDP's profit fell 18% to EUR 657 million in 2021. Despite the negative results, the board of directors led by Miguel Stilwell d'Andrade will maintain the dividend of EUR 0.19 per share, distributing over EUR 750 million to shareholders.
In a statement to the Portuguese Securities Market Commission (CMVM),the company said that results were penalised "by non-recurring effects of EUR 169 million in 2021, including impairments associated to the portfolio of thermal power plants in the Iberian market."
China Three Gorges raises stake in EDP Energias de Portugal to 20%
On the other hand, it says, "EDP's performance in 2021 was penalised by rising energy prices on international wholesale markets, and below-average hydro resources in the Iberian Peninsula."
EDP Renováveis (EDPR) anounced a net profit of EUR 655 million in 2021, a figure 18% higher compared to the previous year, "mainly due to higher capital gains, lower financials and a higher generation YoY."
Portugal's EDP reviews strategic partnership with China Three Gorges
EDPR´s saw its revenues increase by 2% compared to 2020, to EUR 1,758 million, "where the impact from additional capacity MW (+EUR 198m YoY) along with higher average selling price (+EUR 33m YoY; ex-Sell-down), were not offset by the slightly lower renewable resource (- EUR 12m YoY), Sell-down transactions (-EUR 132m YoY), unfavourable forex translation and others (-EUR 60m YoY)."
EBITDA increased 6% YoY to EUR 1,760 million, "mainly driven by higher capital gains partially offset by top-line performance in North America on the back of the US weather one-off event in the 1Q, lower average renewable resource in US and unfavourable forex translation," EDPR adds.
Other articles
Brazil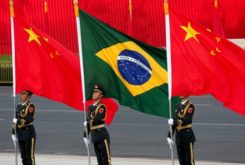 23 March 2023
Beijing expects Lula visit to "push China-Brazil economic relations to a new height"
China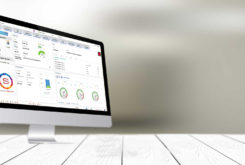 23 March 2023
Portuguese IT company Sistrade launches in China