EDP Energias de Portugal, that has as main shareholder China Three Gorges (CTG), saw first quarter profit rise 23%, owing to the sale of Hydro Plants in Portugal, while profits at its renewables subsidiary (EDPR) fell 39%.
EDP (Lisbon headquarters pictured above) net profit in the first quarter of 2021 was 180 million, an increase of 23%, according to a company filing that shows Earnings before tax, interest, depreciation and amortisation (EBITDA) falling by 12% to EUR 864 million.
Of the EBITDA total, EUR 445 million (52%) relate to the renewables sector.
The company stresses that "excluding the sale of 6 hydro plants in Portugal closed in December 2020", that had and EBITDA contribution of EUR 56m, EBITDA declined 10% YoY.
This mainly reflects the "negative impact of the Polar Vortex weather event in US (c.-EUR35 million), the de-consolidation of wind assets sold in December 20 (EUR 28 million EBITDA contribution in 1Q20), adverse ForEx impact (-EUR 24 million) and lower average wind & solar selling price (-8% YoY) which was not fully compensated by the strong hydro performance Iberia and recovery of hydro performance in Brazil to normalized levels," the company explained.
As for gross investment, the electric company reported that it increased 52% to EUR 700 million, "of which 93% allocated to activities fully aligned with the energy transition."
In the first quarter of 2021, "85% of EDP's electricity generation came from renewable energy sources, with specific CO2 emissions falling 9% YoY, accelerating EDP's contribution to the decarbonization of the economy," the company reported.
EDP also revealed that the good performance of hydro in the Iberian market in recent months ended up offsetting the drop in US renewable generation.
Debt rose 7% to EUR 13.1 billion because the company took advantage of low-interest financing.
EDP Renewables (EDPR) , whose parent company is EDP, reported a profit of EUR 38 million in the first quarter of 2021, a fall of 39% compared to the same period of 2020.
The company headquartered in Madrid and listed on the Lisbon stock exchange informed the market that net income totalled EUR 38 million, "partially neutralised" by lower financial costs and positive tax effects.
Revenues totalled EUR 448 million in the first three months of the year, down 8% from a year earlier.
EBITDA totalled EUR 269 million, down 21% from the first quarter of 2020.
Net debt totalled EUR 4.648 million at the end of March, a 35% increase from the 3.443 million it had at the end of 2020.
The electric company had at the end of the last quarter a 'portfolio' of operating assets of 12.5 GW (gigawatts), with an average life of nine years, of which 11.7 GW fully consolidated and 711 MW consolidated by 'equity' (Spain, Portugal, USA, and Offshore).
EDPR (EDP Renováveis) added a total of 1,870 MW (megawatts) of wind and solar capacity since one year ago, of which 1,782 MW fully consolidated, including the acquisition of Viesgo's renewable business, 1,025 MW in North America and 105 MW in Brazil.
The company had 2.9 GW of new capacity under construction at the end of the first quarter of the year, of which 2,226 MW of onshore wind, 404 MW of solar capacity and 269 MW of stakes in offshore wind projects.
During the first quarter, EDPR produced 8.1 TWh (terawatts) of clean energy, 5% more than in the same period of 2020, avoiding the production of five megatonnes of CO2 (carbon dioxide) emissions.
Other articles
Brazil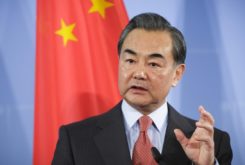 30 November 2023
Chinese Foreign Minister Calls for Lifting China-Brazil Ties to New Level
Angola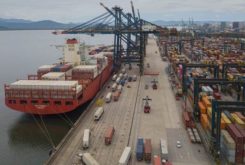 28 November 2023
Sino-Lusophone Trade Dips Again in First Ten Months of 2023