Portuguese energy group EDP, whose biggest shareholder is China Three Gorges, is going ahead with a EUR 1 billion debt securities offering.
An invitation for a cash tender offer was launched Monday for Fixed to Reset Rate Subordinated Notes due 2079 New Subordinated Green Notes in an amount of EUR 1 billion.
The offer is subject to acceptance by EDP and certain terms and conditions set out in the respective Tender Offer Memorandum, according to a company statement.
"The purpose of the Offer, together with the proposed issue of New Notes, is to proactively manage the Offeror's hybrid capital layer", EDP said.
EDP also intends to issue a new series of euro-denominated fixed to reset rate subordinated notes, subject to market conditions (New Subordinated Green Notes), which would be unsecured, senior only to EDP's ordinary shares and junior to its senior debt obligations and the proceeds from the issue directed to EDP's eligible green projects portfolio.
EDP priced the fixed to reset rate subordinated notes issuance in the total amount of EUR 1,000 million, with an early redemption option exercisable by EDP 5 years after the issue date, final maturity date in April 2083 and a yield of 5.95% (coupon of 5.943%) up to the first reset date to happen 5 years and 3 months after issuance
(the "Notes").
In another statement, EDP said application will be made for the Notes to be admitted to official listing on Euronext Dublin. The net proceeds from the issuance will be used for the financing or refinancing, in whole or in part, of EDP's Eligible Green Project Portfolio as set out in EDP's Green Bond Framework, available on EDP's website.
Barclays, BNP Paribas, CaixaBank, CaixaBI, Citi, HSBC, IMI-Intesa Sanpaolo, J.P. Morgan, MUFG, and Mizuho as Joint Lead Managers.
Other articles
Angola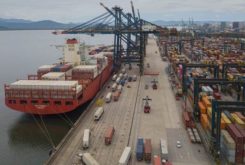 28 November 2023
Sino-Lusophone Trade Dips Again in First Ten Months of 2023
Portugal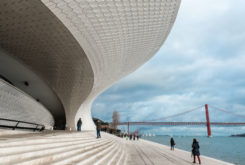 28 November 2023
Portugal Ranked as Second Most "Friendly" Country