EDP Energias de Portugal, whose main shareholder is China Three Gorges (CTG), has named a new CEO for its Brasil subsidiary, which has doubled its value in 5 years.
João Marques da Cruz was confirmed at EDP Brasil shareholders' meeting on Friday, replacing Miguel Setas, who was appointed to a position on the executive board of directors of EDP in Portugal and will also be chairman of the Brazilian unit.
Cruz, who will also be vice-chairman of the board, has been on the executive board of the EDP Portugal for the past nine years.
"His mandate will be marked by more dynamism in new businesses with the aim of maximizing the company's value to shareholders, expanding the company's potential" EDP said in a note.
Setas will also assume "global responsibility for the company's network platform", involving distribution and transmission businesses and with operations in Portugal, Spain, Brazil and Macau, in China, according to a letter he sent to EDP's business partners.
"We expanded into new markets, such as transmission and distributed generation. We expanded our geographic presence … EDP Brasil grew and is now worth four times more than when it dispersed its capital on the stock exchange (2005), having doubled value only in the last five years", wrote the former CEO of his achievements in office.
The EDP Brasil shareholders' meeting also approved the appointment of Rui Manuel Rodrigues Lopes Teixeira and Vera Pinto Pereira to vacancies on the board of directors.
EDP shareholders, including China Three Gorges, met last month at an extraordinary general meeting to elect a new executive president for the next three years, that is revising the company's strategy.
Other articles
Brazil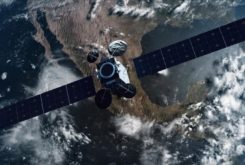 02 March 2021
India Successfully Launches Brazil´s First Independently Built Satellite
Brazil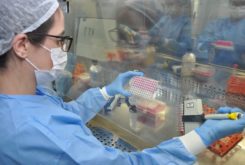 02 March 2021
Brazil to Produce 12.2 Million More Vaccines With Active Ingredients Sent by China