EDP Portugal, that has China Three Gorges as its largest shareholder, will jointly evaluate with Spanish energy group Repsol renewable hydrogen production in Portugal and Spain, under a new agreement.
The memorandum of understanding – signed this week by the CEO of the two companies, Miguel Stilwell d'Andrade and Josu Jon Imaz, at the Spanish embassy in Lisbon – marks the beginning of broader talks between the two parties in order to materialise projects within the scope of the Portugal-Spain partnership in the renewable energy sector.
Three potential projects are already under evaluation: one in Portugal and two in Spain. In the first case, the aim is to explore the renewable hydrogen production in Sines, taking advantage of the complementarity of Repsol's operation in the same location, as a potential user of renewable gas, and EDP's role as an energy supplier.
In Spain, two projects have been identified. One of them, led by EDP, is the Aboño project, which aims to create the 'Hydrogen Valley' of Asturias, one of the axes of the energy transition plan for this province. Repsol leads the project for a large-scale electrolyser, part of the 'Basque Hydrogen Corridor' project.
Repsol has just signed a major investment deal with the Portuguese government to build two new polymer plants at its Sines refinery industrial complex. EDP abandoned in May its participation in H2Sines, a group of companies that aimed to invest EUR 1.5 billion in an hydrogen-production complex in Sines.
In July, EDP, TechnipFMC and other research partners announced a deal to develop a conceptual engineering and economic feasibility study for a new offshore system for green hydrogen production from offshore wind power, called the BEHYOND project. The study will include innovative integration of equipment for the production and conditioning of green hydrogen and infrastructure that allows for its transportation to the coast. The goal is to create a unique concept that can be standardized and implemented worldwide, allowing for large-scale hydrogen production.
Other articles
China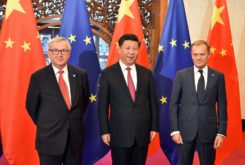 08 December 2021
Brussels and European capitals face 'reality of interacting with a more assertive China'
China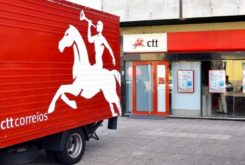 07 December 2021
Zongteng Group partners with post company CTT for Portugal and Spain