EDP Renewables (EDPR) , whose parent company EDP Energias de Portugal has as main shareholder China Three Gorges (CTG), is investing 10 billion reais (more than EUR 1.5 billion) in increasing its power generation capacity in Brazil, focusing on solar.
The strategy foresees the sale of three of the six dams that EDP has in Brazil, according the president of EDP Brasil, João Marques da Cruz, in an interview with Valor Económico newspaper.
According to Marques da Cruz, the sale of the three dams aims "to generate resources to accelerate investments in photovoltaic solar energy", the company's major commitment in the coming years.
At the same time, Marques da Cruz added, the strtegy will "reduce the risks of the hydropower portfolio, which faces the growing challenge of hydrographic scarcity".
The plan, announced during the company´s Investor's Day aims to reach an installed power of 1 GWp of solar energy in Brazil until 2025.
This implies multiplying by 20 the current photovoltaic park of 50 MWp, according to portuguese newspaper Dinheiro Vivo.
According to Valor Economico, EDP Brasil has already put the Santo António do Jari, Cachoeira Caldeirão and Mascarenhas dams on sale.
The three hydro dams have a combined installed capacity of 800 MW, and are expected to receive non-binding proposals in the coming weeks.
Miguel Stilwell d'Andrade, CEO of EDP, presented in January the company's strategic plan for 2021-2025, that foresees total investments of 24 billion euros, 80% of which in renewable energies, with the group intending to double its wind and solar capacity.
Other articles
Brazil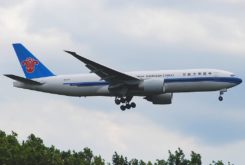 04 May 2021
After Air China, China Southern Airlines Suspends Brazil Flights
Brazil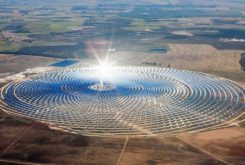 04 May 2021
USD 1Bi Solar Energy Complex in Brazil to be Built by China's CDIL and CMEC