The new prime minister – and former president – of Timor-Leste, Jose Maria de Vasconcelos (Taur Matan Ruak), has pledged to promote tourism in order to strengthen the economy. The sector has long been mooted as the best means of job creation and reducing the country's dependence on hydrocarbons but visitor numbers remain very low. There is a long way to go before Timor-Leste can put itself firmly on the Southeast Asian tourist trail but it already has most of the ingredients for success.
 
Economic growth since independence has averaged 5% a year but oil and gas exports account for 95% of export revenue and coffee almost all of the remainder. This is significant but more is needed if poverty levels are to be reduced from the 39% recorded last year. The new government's target of reducing this to 10% by 2023 requires massive job creation.
 
The government has pledged to more than triple official visitor numbers from 66,000 in 2016 to 200,000 by 2030, while boosting tourism income tenfold over the same period. This obviously means average tourist spending rising 400% over that period, whether through attracting more wealthy visitors; ensuring that there are more ways for visitors to spend money in the country; or encouraging them to stay for longer. The government says that it wants to inculcate "slow and sustainable" tourist sector growth, which would run counter to the ambitions cited by some officials of creating a second Bali.
 
Estimates on the sector's annual contribution to GDP stand at around $15 million, but this figure is likely to include expenditure by visiting businesspeople. It is worth pointing out that the official figures appear to overestimate the number of tourists, as tourist arrivals are synonymous with airport arrivals in the data. NGOs and consultancies operating in the country suggest that the real figure could be less than half as high. 
 
The attractions
 
East Timor has the obvious combinations of sun, sea and sand but the government is keen to promote adventure holidays: trekking, diving and wildlife tourism. Such activities require a thriving private sector but there is a big question mark over whether the operators will be local or foreign. The country's main attractions include:
 
– Trekking, including in the very hilly interior. This is already feasible, including up the country's highest mountain, the 2,986m Mount Ramelau.
 
– Diving and snorkelling: there is a wide range of aquatic species offshore Timor-Leste, sustained by impressive coral reefs.
 
– Whale watching: the sea around Timor-Leste contains one of the highest concentrations of whales and dolphins in the world, including about a third of all cetacean species, such as the blue whale.
 
– A unique culture, with a blend of Southeast Asian and western influences.
 
– Wide ranging opportunities for eco and adventure tourism. The country already hosts a high profile off-road bike race, the Tour de Timor.
 
– Its position as the newest country in Asia and the story of its liberation struggle could entice visitors, including those with a passion to visit as many countries as possible.
 
– As a majority-Catholic country, religious organisations are starting to promote it as a Christian tourist destination.
 
The marine program manager for Conservation International in New Zealand and the Pacific Islands, Olive Andrews, said: "I've never seen such a biomass of cetaceans in such a small geography. We encountered 2287 cetaceans from 11 species, including superpods of up to 600 individuals." The animals can be seen remarkably close to land. 
 
However, it is vital that the state builds up the capacity to monitor the whale watching industry and restrict illegal fishing in its waters. The Timorese parliament is currently considering draft legislation on whale watching, while a bilateral agreement on marine conservation and management was signed with Indonesia in late July. Financial support for joint conservation work is being provided by the Global Environment Facility.
 
Constraints to sector growth
 
One of the biggest threats to the emergence of a substantial tourist sector comes from a slightly unusual source. The Timor-Leste-Australia boundary agreement in March should finally enable the development of the Greater Sunrise oil and gas project [link to my earlier piece on the subject]. This would provide a huge cash boost into the government coffers, while enabling the construction of much needed infrastructure that would benefit the tourist industry. 
 
However, such a financial injection could weaken the government's willingness to promote other sectors. The obsession with exporting raw materials has undone many other developing economies and must be considered a big risk here.
 
This would be a mistake. If Greater Sunrise is developed, the government should meet its target of 7% average annual economic growth over the period 2018-23 with or without tourism. Yet while the oil industry can generate revenue, it will not produce the jobs that Timor-Leste needs for its population of 1.2 million. By contrast, if properly managed, the tourist sector can create tens of thousands of jobs in hotels and other accommodation, cafes, restaurants, tour companies, dive centres and many other businesses. 
 
It could make a huge contribution towards the government's target of creating 60,000 additional jobs over the lifetime of this parliament. Even more jobs will be required thereafter as hundreds of thousands of young people enter the job market.
 
Other threats to the sector's development include the country's well documented political instability and the potential impact of low oil and gas prices on spending via the Petroleum Wealth Fund. The lack of stable government is only one element in negative international perceptions of Timor-Leste. 
 
The estimated 200,000 Timorese deaths during the 24 year Indonesian occupation, which ended in 1999 with the destruction of many public buildings and infrastructure by the Indonesian army, has stained the country's international image. In addition, violent crime remains a problem.
 
Research by The Asia Foundation of potential visitors' perceptions of the country in 2016 saw respondents cite beaches and history, but also poverty, occupation, unrest and war. However, this could be countered by tourism marketing, which is becoming more focused. Last year's 'Explore the Undiscovered' campaign promoted the country's history, culture and natural wealth, while official logos have also been approved.
 
Transport links
 
Poor transport links with the rest of the world are perhaps the biggest constraint on the growth of the tourist sector. There are services to only three international airports: to Bali, Darwin and Singapore. Flights between Dili and Bali cost about $200-300 return if booked well in advance, more than between Bali and Singapore or Darwin, although there is often more availability. 
 
Even the Timor-Leste government's tourism sector plan states: "Due to its remote location and the fact that its economy operates in United States dollars, Timor-Leste is relatively expensive [and] lacks the value for money proposition of many of its neighbours."
 
A $90 million contract to upgrade the airport has been awarded to Indonesian state owned firm Waskita Karya Tbk but this is just one strand of an infrastructure spending boom taking place across the country. The government is spending $408 million on upgrading the road network between 2016 and 2020, while $250 million is being spent on greatly expanding the Port of Tibar. 
 
Access to electricity, water and wastewater services is increasing, with the electrification rate increasing from 22% in 2007 to 75% last year. All this will benefit the population as a whole, as well as the tourist sector. Some supporting infrastructure for such projects is also being put in place, including the construction of a new $400 million cement plant. However, it will take many years to bring infrastructure to the required levels outside the main towns.
 
New state investment vehicles will fund public projects but access to credit for small scale businesses is still very limited. The planned Timor-Leste Development Bank could provide a partial solution. Several foreign governments, including New Zealand and the United States, are providing financial support to encourage the growth of private sector operators. In January, USAID announced that it would provide funding to encourage public-private sector cooperation, with the aim of enabling $25 million in investment.
 
Where will the tourists come from?
 
Australia is the obvious target market for the Timorese tourist industry. Bali attracted a massive 6 million visitors last year, of which 1.1 million were from Australia. Dili is only 70 minutes fly time from Darwin in Australia's Northern Territory, yet Australians accounted for only about 12,600 of the country's visitors last year, partly because of poor relations between the two countries. 
 
These stem from controversy surrounding their common maritime boundary dispute. Previous Australian governments railroaded Dili into unfavourable agreements and former Australian agents have confirmed allegations of Australian spying on Timorese politicians, including during the boundary negotiations. The Australian whistleblowers are now being prosecuted by Canberra. However, Australian Foreign Minister Julie Bishop visited Dili at the start of August in an attempt to improve relations, in addition to holding talks over Greater Sunrise.
 
Timor-Leste could piggy-back on Australia's thriving tourist sector. Many overseas visitors to Australia stay for many weeks or even months, travelling to or from the country via Southeast Asia. In common with Bali, Timor-Leste could put itself on the list of likely stop-off points on the way. 
 
Apart from Australian visitors, the country could benefit from rapidly rising levels of intra-Asian tourism, including from China. Chinese visitors to Bali even outnumbered their Australian counterparts last year at 1.2 million. However, Chinese tourists tend to be less adventurous and so may only come in significant numbers when Timor-Leste is more comprehensively marketed in China or becomes more established as an Asian holiday destination.
Other articles
Timor-Leste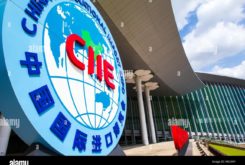 15 November 2021
Timor-Leste Coffee Featured at China International Import Exhibition
Angola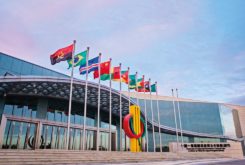 10 November 2021
Forum Macao Ministerial Conference Postponed Till Early 2022