Dahua Technology, a developer of "Internet of Things" (IoT) solutions and services for the area of security, is aiming to increase its presence in the Portuguese market.
According to information disclosed by the company, a new showroom in the outskirts of Lisbon, the capital of Portugal, will present "the different solutions it develops in the area of surveillance using connected devices, such as perimeter protection solutions that use artificial intelligence and thermal imaging or radar products, for example".
Quoted by the local press, Dahua adds that the space will allow to "respond to customer requests and offering adequate support" to local clients. Currently, the company is present in 180 countries, having been a major contractor at the Olympic Games in Rio de Janeiro, in 2016.
Dahua Technology offers end-to-end security solutions, systems, and services to create value for city operations, corporate management, and consumers. Its clients are families, businesses, and law enforcement services.
Beyond security, its solutions enable cities, businesses, and other organizations to incorporate the visual data captured in reducing traffic congestion, wildlife monitoring, tracking waste streams, or enhancing sales at retail outlets.
The publicly traded claims to be "neither owned nor controlled by any government".
Other articles
Angola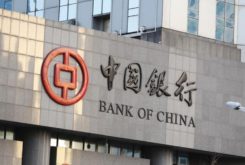 28 September 2021
Bank of China To Be Strategic Partner in Angola Business Support Center
China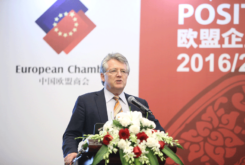 28 September 2021
European Companies Worried About China 'Turning Inward'