The control of Cimentos de Moçambique (CM) by China´s Huaxin was cleared by the Mozambican Competition Regulatory Authority (ARC).
According to the decision of ARC not to oppose the concentration of activity, the issue is the acquisition by Huaxin Cement, through a subsidiary (Huaxin Hong Kong group), of 100% of the shares held by InterCement.
Through Natal Portland Cement (NPC), InterCement holds 95.74% of CM, owner of 100% of the shares of Cimentos de Nacala and Cimebetão Moçambique, plus 3% in the Maputo Corridor Development Society (concessionary of transport and logistics in the south of the country).
Huaxin Cement Buys African Business From Brazil´s InterCement, Including Mozambique
According to the ARC decision, which does not mention the values involved in the deal, Huaxin Hong Kong is a wholly owned subsidiary of Huaxin, which is in turn established in China and has 300 subsidiaries in more than 10 Chinese provinces and cities and in nine other countries: Tajikistan, Kyrgyzstan, Uzbekistan, Cambodia, Nepal, Tanzania, Zambia, Malawi and Oman. The group operates in cement manufacturing and sales.
Huaxin is also dedicated to the manufacture of aggregates and concrete, waste management activities, and has its own cement and waste pre/co-processing equipment with its own technology, ARC says.
The Chinese group also has experience in the production of cement bags, bricks, mud and production of "ultra-high performance concrete", being the "first and the main promoter in China".
Construction of Chinese-owned Dugongo cement plant in northern Mozambique to begin
According to ARC, Mozambique currently has 16 cement factories, three of which are from the pre-independence period, CM, with a global installed production capacity of 7.689.500 tonnes per year. Of these, nine operate in the province of Maputo.
In the opinion on this deal, the National Directorate of Industry states that the materialization of a new investment project in Mozambique cement, in Nacala, "will enable the emergence of new jobs, the availability of clinker, an important raw material for the production of cement", as well as the "reduction of external dependence, thus resulting in increased currency savings".
Other articles
Angola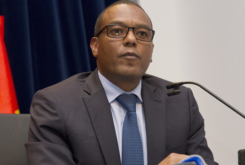 28 September 2023
Angola-China Mutual Investment Protection Agreement Ready for Signature
China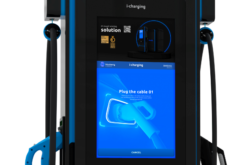 26 September 2023
Chinese EV Company U Power to Build Charging and Battery Replacement Stations in Portugal