China-based Huaxin Cement has agreed to buy the Africa-based business of Brazil´s InterCement for USD 265 million, including assets in Mozambique and South Africa.
The deal follows InterCement's sale of its business in Egypt earlier in 2023 to an unnamed buyer. The company will use the latest proposed sale to reduce its debts.
The transaction will be subject to approval from regulators in China, Mozambique and South Africa. InterCement appointed JP Morgan as its financial advisor to the sale of its operations in Egypt, Mozambique and South Africa.
Construction of Chinese-owned Dugongo cement plant in northern Mozambique to begin
InterCement operates two integrated cement plants and three grinding plants in Mozambique under its Cimentos de Moçambique subsidiary.
It also operates one integrated plant and two grinding plants in South Africa under its Natal Portland Cement subsidiary.
Huaxin Cement's operations in Africa include subsidiaries in Malawi, Tanzania and Zambia.
Other articles
Brazil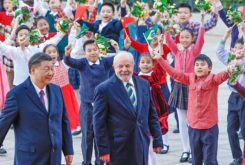 26 September 2023
China To Deepen Practical Cooperation With Brazil in All Areas
Brazil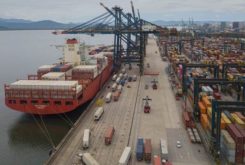 19 September 2023
China Fuels Record Brazilian Agricultural Exports