Chinese state-run firm CNOOC Petroleum Brasil paid Petrobras 10.3bn reais (USD 1.9bn) for an additional 5% interest in Búzios, increasing its participation in the field's surplus volumes contract to 10%.
Located in the Santos basin pre-salt and operated by the federal oil company, Búzios is the second largest field in the country, with and output of 725,617 oil barrels per day (Mbpd) registered in October – only behind Tupi, where production in the period was 1.107 Mbpd.
Unlike Tupi, Búzios has an ascending production curve, as several new FPSOs are scheduled to come online in the field by 2026 and beyond.
CNOOC's expanding presence in Brazil to ensure sufficient energy supply for China
Among them are the Almirante Barroso, Almirante Tamandaré,  P-78, P-79, P-80 and  P-82, with capacity varying between 150,000 b/d and 225,000 b/d oil and 6 Mm3/d and 12 Mm3/d natural gas.
Petrobras' current business plan projects that Búzios' production will reach over 1.7 Mbpd/d in 2026 or a third of the company's total output. Capex for the project between now and then is USD 23bn.
China is also present in Búzios through CNODC Brasil Petróleo e Gás, which holds a 5% stake in the project's surplus volumes contract.
China´s CNOOC puts 1st phase of Mero oilfield into production in Brazil
In the case of Búzios' shared deposits, which include the transfer of rights contract and the BS-500 concession, the Chinese firms' interests are 3.67% (CNODC) and 7.34% (CNOOC).
Both companies have 5% stakes in another local E&P highlight: the Mero field, in the giant Libra block, also operated by Petrobras.
Today, Mero produces approximately 260,000boe/d through the Guanabara FPSO, which began operations in April.
Brazil Set to Become Top-5 Global Oil Producer, With China as Main Client
According to data from regulator ANP, CNOOC and CNODC currently produce around 130,000boe/d each in Brazil.
In the next four years, another three floating platforms are programmed to start producing in the pre-salt field: Sepetiba, Marechal Duque de Caxias and Alexandre de Gusmão, each capable of producing 180,000b/d of oil and 12Mm3/d of natural gas.
Other articles
Angola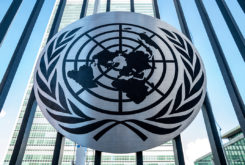 31 January 2023
Mozambique and Cabo Verde to lead Portuguese-speaking countries GDP growth in 2022
Brazil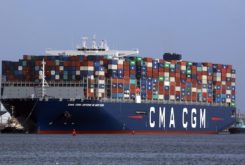 30 January 2023
Chinese agro imports from Brazil grew 43.3% in 2022