Chinese state-owned company Grupo Human Construção e Investimentos has agreed with the authorities of Guinea-Bissau to buy the country´s cashew nuts production and later build cashew processing units.
Grupo Human signed two memoranda of understanding with the ministries of Commerce and Energy and Industry of Guinea-Bissau, after four days of market prospecting in the country.
Abdu Jaquité (pictured above), delegate of the Government of Guinea-Bissau to the Permanent Secretariat of Forum Macau for the Economic and Trade Cooperation between China and Portuguese-speaking countries, told RFI that initially the Chinese will buy practically the entire production of cashew nuts.
India, Vietnam and China top destinations for Guinea-Bissau cashew
In a second phase, Hunan plans to build processing units in the country, Jaquité said at the signing of the agreements.
"They want to buy, if possible, 250,000 tons, which means practically all agricultural production", the delegate underlined, adding the Chinese plan includes "to establish a factory for processing cashew nuts right here in Guinea-Bissau".
The Chinese province of Hunan, RFI added, is available to serve as Guinea-Bissau's gateway to the world's largest market with around 1.5 billion consumers.
Other articles
Brazil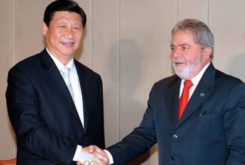 20 March 2023
Brazilian President travelling to China with record delegation of 240 businessmen
Brazil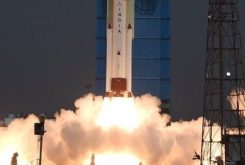 20 March 2023
New Brazil-China satellite will monitor deforestation in the Amazon