Chinese financing could replace that from Western countries in oil and gas projects like those ongoin in Mozambique, according to the chief executive of Portuguese energy company Galp.
"There are countries that are going to receive this product," chief executive Andy Brown said, alluding to liquefied natural gas in northern Mozambique and pointing to the example of China.
China wants "urgently to replace coal with gas for environmental reasons and I imagine they would be interested in investing in this type of project", as do other banks and countries, he told Lusa in Mozambique, regarding Galp's participation in exploration area 4 of gas from the Rovuma basin.
Comment: Total Pullback From Mozambique LNG Delays Exxon/CNPC Project
"Financing for oil and gas projects is getting more difficult, but not everyone subscribes to [the position of] not investing" in the sector, Brown said. "I don't believe that after what was announced at COP26", the climate summit held in Glasgow in November, "this means that there is no chance for funding", the Galp executive added, reiterating that "the world still needs a lot of oil and gas".
About Galp's position vis-à-vis the Area 4 onshore investments, which have been successively postponed by operator Exxon Mobil, Brown said the group "wants to develop this project".
The Area 4 consortium, in which Galp has a 10% stake, "will look forward to launching" the investment, "but only when security is guaranteed" in Cabo Delgado, he said, given the armed insurgency that has been affecting the province, which led to the suspension of investment by the oil company Total in March.
Other articles
Brazil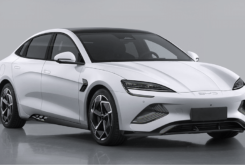 27 November 2023
More Than Half of Electric Cars Sold in Brazil Were Made in China
Brazil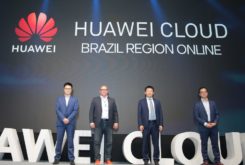 27 November 2023
Huawei Cloud to bring to Brazil AI Models Implemented in China