Chinese company U Power Limited will build charging and battery replacement stations for electric vehicles (EV) in Portugal in partnership with Portuguese fund manager Magnify Capital Partners.
The agreement, with a one-year term, aims to raise capital, through the creation of a joint investment fund, according to a statement from U Power Limited.
Both sides agreed to establish a regular schedule of meetings for business evaluation and exchange of information and to create a team that will be fully responsible for the development of the projects, the statement adds.
Portuguese company i-charging to supply EV chargers to Macau, Hong Kong and Greater Bay Area
The executive director of the Chinese startup, Jia Li, said he believes that the cooperation agreement with Magnify Capital Partners will allow the development and expansion of business in Portugal and other Portuguese-speaking countries and regions.
"The cooperation marks our debut in this market and is expected to improve our industrial competitiveness and our influence," he said.
"We look forward to seeing more progress in our business development efforts, both at home and abroad, while at the same time generating more value for our shareholders," he added.
Portugal Sees Greater Bay Area as 'Unique Opportunity to Boost Business Presence'
Founded in 2013, U Power Limited is listed on the New York Stock Exchange in the Nasdaq index, which brings together some of the world's largest technology companies.
The company provides services for electric vehicles, including charging stations, in several cities across China, and operates a factory in the city of Zibo, Shandong province.
Other articles
China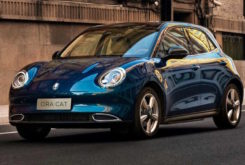 30 November 2023
Great Wall Motor Eyes Portugal in European Expansion
Brazil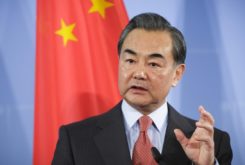 30 November 2023
Chinese Foreign Minister Calls for Lifting China-Brazil Ties to New Level