Chinese investor African Sunrise Investment Group (ASIG) opened a new shopping center in Cacuaco, Angola´s Luanda province, which will generate approximately 10,000 direct and 30,000 indirect jobs.
Huang Yuequan, chairman of the group´s board of directors hosted Amadeu Nunes, Angola's secretary of state for commerce, at the opening of the "Nova Era Commercial Center", which spans over 460,000 square meters and has over a thousand stores and restaurants.
Nunes said the new shopping center in Cacuaco (pictured above) will boost local development and act as a "catalyst element" in promoting commerce and industry.
The senior official of the country's Ministry of Industry and Commerce emphasized that the investment reflects the commitment of Chinese entrepreneurs to Angola's commercial reorganization and modernization.
Nunes also underscored the role of Chinese companies in social responsibility in Angola, noting that many young people got their first job owing to the project.
Other articles
Angola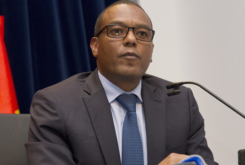 28 September 2023
Angola-China Mutual Investment Protection Agreement Ready for Signature
Angola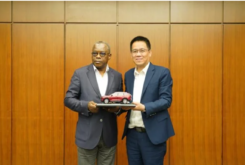 20 September 2023
Chinese Automaker Great Wall Says Angola a 'Key Market'