Brazil will receive on November 20 the first 120,000 doses of Coronavac, Chinese covid-19 vaccine in the final testing phase, according to the governor of the Brazilian state of São Paulo, João Doria.
Speaking on Monday during the presentation of the future Coronavac vaccine factory at Butantan Institute, São Paulo, Doria added that the National Health Surveillance Agency [Anvisa] and the health authorities of China have both authorized the export to Brazil of the first batch of vaccines, produced by Sinovac Biotech Ltd.
The São Paulo government also reported that the new factory at the Butantan Institute planned to produce Coronavac and other vaccines is expected to open in late 2021.
Brazil's federal health ministry announced last month it would buy 46 million doses of the vaccine, contingent on regulatory approval, in a deal supported by state governors. But a day later President Jair Bolsonaro said that Brazil would not buy the vaccine.
Contradicting previous statements by President Jair Bolsonaro, Vice President Hamilton Mourão said last week that Brazil's government will "of course" buy a Chinese COVID-19 vaccine that is being tested in the country.
Photo: São Paulo Governor, João Doria
Other articles
Brazil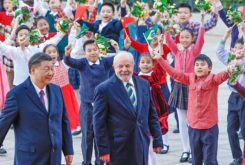 26 September 2023
China To Deepen Practical Cooperation With Brazil in All Areas
Brazil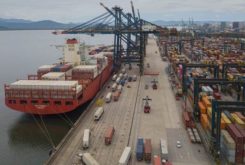 19 September 2023
China Fuels Record Brazilian Agricultural Exports