Brazil's government will "of course" buy a Chinese COVID-19 vaccine that is being tested in the country, Vice President Hamilton Mourão said, contradicting previous statements by President Jair Bolsonaro.
In an interview in the magazine Veja published on Friday, Mourão said Bolsonaro's stance resulted from a war of words with political rivals, like São Paulo State Governor Joao Doria.
"The government will buy the vaccine, of course it will. We have already put the resources in Butantan to produce this vaccine. The government will not run away from that," Mourão was quoted as saying.
A São Paulo State biomedical research centre, the Butantan Institute, is testing the Sinovac vaccine. Doria hopes to have regulatory approval by the end of the year and start vaccinating people in January.
In São Paulo, the Sinovac vaccine is being tested as part of phase III clinical trials with support from the Doria government.
Brazil's federal health ministry announced last month it would buy 46 million doses of the vaccine, contingent on regulatory approval, in a deal supported by state governors. But a day later President Jair Bolsonaro said that Brazil would not buy the vaccine.
His comments thrust into the open a simmering debate over vaccine policy between the president and key governors, who have been exploring alternatives to the AstraZeneca vaccine the federal government has prioritised.
On Wednesday, Brazil's health regulator Anvisa said it had authorised the import of Sinovac's raw materials to produce the vaccine.
The Butantan Institute, a Sao Paulo research center that has partnered with Sinovac Biotech Ltd, was granted an "exceptional" permission to bring six million doses of the unregistered Coronavac drug into the country for phase three trials, the Brazilian Health Surveillance Agency, or Anvisa, said in a statement.
The South American nation has faced one of the gravest pandemic tolls, registering nearly 156,000 deaths and over 5,333,000 cases.
Sao Paulo Governor Joao Doria, a staunch Bolsonaro critic, said not proceeding with the Sinovac trial would be "criminal" and accused the president of politicizing the vaccine. Lower house speaker Rodrigo Maia presented a united front with Doria during a press conference Friday, calling him an "ally" and saying that he hoped that the president would reconsider his position.
Doria has previously spoken in favor of making immunizations mandatory, once vaccines are available, sparking a spat with President Jair Bolsonaro who vows it will be voluntary. The Supreme Court's chief justice has said the court will ultimately decide on the issue.
Photo: Brazilian Vice-President Mourão, during a visit to China in 2019
Other articles
Brazil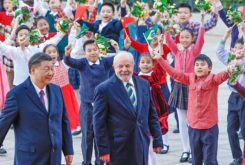 26 September 2023
China To Deepen Practical Cooperation With Brazil in All Areas
Brazil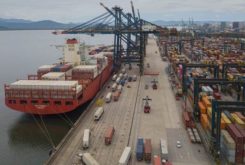 19 September 2023
China Fuels Record Brazilian Agricultural Exports