China's monthly imports of soybeans leapt to a record high in June, jumping 71% from a year earlier, according to Chinese customs data.
China, the world's top importer of the oilseed, shipped in 11.16 million tonnes in June from 6.51 million a year ago and up 19% from 9.38 million tonnes in May, data from the General Administration of Customs showed.
Exports from Brazil have picked up since March after weather improved in the South American country, as the lower prices for soy led buyers to book more shipments, according to analysts.
Chinese soybean crushers, who earlier this year had to curb operations due to short supplies, are now struggling with bulging inventories, according to Reuters.
However, imports this month are likely to remain above normal levels, exceeding 9 million tonnes, according to traders and analysts.
Brazilian meat exports to China have also been at record highs, but the recent suspension of plants from selling to China due to Covid-19 concerns has led to concerns that the trend may subside.
Other articles
Brazil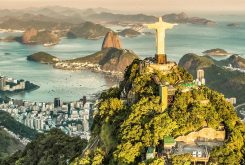 18 January 2021
Brazil Trade Surplus With China Tops USD 33 billion
Brazil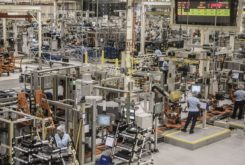 13 January 2021
China Auto Makers Sought in Brazil After Ford Closes Factories