With 5 Brazilian meat plants suspended from selling to China due to Covid-19 concerns, Brazil's meat exporters are proposing to test all meat shipments arriving in the Asian nation to prove cargoes are safe and avoid more bans.
Over the weekend, China suspended imports from one pork plant owned by JBS SA and another by BRF SA. Last week, exports from two beef plants and one chicken unit were halted to China, the largest consumer of Brazilian meat.
Francisco Turra, head of Brazilian chicken and pork exporter group ABPA, has told the Brazilian press that he is waiting for a response from  Brazil's Agriculture Ministry to a proposal that export companies would be responsible for carrying out the tests.
"There are no scientific fundamentals for this kind of suspension," Turra said Monday, quoted by Bloomberg.
Turra said the Chinese government's decision was a bid to ease consumer concerns on "largely publicized" coronavirus outbreaks and plant shutdowns in Brazil.
The Brazilian Agriculture Ministry said it will ask China the reasons for the import suspensions and to lift them.
Due to Covid-19 cases among workers, some Brazilian plants have halted operations, including facilities owned by JBS and BRF.
China had also suspended imports from facilities in Europe and Canada that also faced Covid-19 outbreak.
So far, the export suspensions are seen as having a minor impact on Brazil's exports and China's meat supplies as the South American nation has more than 14 pork and 45 chicken facilities with permits to sell to China.
In a statement last week, the Brazilian Ministry of Agriculture said China suspended imports from three slaughterhouses, while another plant had sales suspended at the initiative of the Brazilian authorities. Chinese health officials had warned Brazil to automatically suspend all exports from companies that are affected by Covid-19 cases.
Other articles
Brazil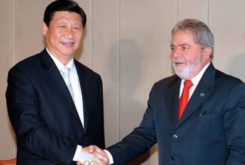 20 March 2023
Brazilian President travelling to China with record delegation of 240 businessmen
Brazil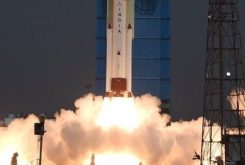 20 March 2023
New Brazil-China satellite will monitor deforestation in the Amazon