China's reliance on Brazilian and Angolan crude has dropped further, and its dependence on Middle Eastern supplies is set to grow even further in the second half of the year, according to S&P Global Platts Analytics.
The growth in market share for the Middle East in China in H1 comes despite the country's crude oil imports in the period also declining for the first time in eight years. Analysts said that, with China's overall oil imports set to recover in H2 — amid expectations that the commissioning of new refining capacity will create incremental demand — Middle Eastern producers will have the opportunity to expand their footprint in the country even further.
"The state-run companies take more than 80% of Middle East crudes that flow into China. Their higher throughput will lead to bigger appetite for Middle Eastern crudes," said Wang Zhuwei, lead analyst for the Middle East Oil Market at S&P Global Platts Analytics.
China Buys Less Angolan and Brazilian Oil, as Iranian Imports Surge
In H1, Middle Eastern suppliers delivered 125.95 million mt, or 5.1 million b/d, of crude to China, data released by General Administration of Customs on July 20 showed. Despite a 1.8% year-on-year decline in volume, Middle Eastern suppliers took a 48.3% share of China's crude import market in H1, up from 47.7% a year ago, according to GAC data.
Platts Analytics estimates China's crude imports will hit a fresh high in Q4 and the country's overall imports in 2021 will likely rise by 1% year on year to 11 million b/d. China's crude imports in H1 fell 3% to 10.56 million b/d, GAC data showed, due to destocking activities and a high base in the same period of 2020.
China's dependence on Middle Eastern crude rose in June despite the total crude inflow volume slumping 24.5% to 9.81 million b/d from the record high of 12.99 million b/d a year before, GAC data showed. In comparison, South America's market share fell to 9% in June from 12% in the same month of last year due to a 53% drop in supply from Brazil, which is a favor supply region for small-scale independent refineries.
Data also shows import volumes from Angola dropping 17%.
Other articles
Angola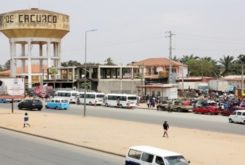 22 March 2023
Chinese entrepreneurs open new shopping center in Angola´s Luanda province
Angola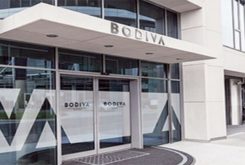 10 March 2023
Stock trading on Angolan stock exchange BODIVA "modest" after two bank IPOs