China´s National Health Commission (NHC) has issued new guidelines about general disinfection for imported cold chain food, in the wake of several cases of Covid-19 being detected in imports.
So as to minimize the risk of importing the new coronavirus from overseas food products, the NHC notice, issued on Monday, requires food production operators to obtain a certificate of disinfection issued by the disinfection unit for imported cold-chain food goods, and mandates that any products without certification cannot be sold.
Government departments are to organize and implement the preventive disinfection work, listing detailed responsibilities for departments of customs, transportation, health, market supervision and regulation. The inner and outer packaging of imported cold chain food will be disinfected in such areas as port inspection, transportation, packing and storage, wholesale and retail, before it comes into contact with people in China, the NHC adds.
According to the NHC, the transportation department should supervise and guide cold chain logistics enterprises to strictly check customs clearance documents and implement measures such as disinfection of transport vehicles, vessels and other loading transport equipment, and personal protection of frontline staff.
Packaging on a batch of frozen pork imported from Brazil which had entered a district in Eastern China's Shandong province has tested positive for the coronavirus, the local government said.
Other articles
Brazil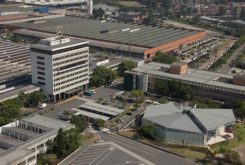 21 June 2021
Great Wall Motor Closing in on Brazilian Factory Acquisition
Brazil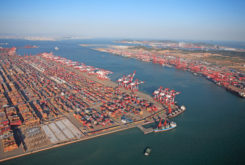 18 June 2021
China Adding to Brazil's Record Trade Surplus