Packaging on a batch of frozen pork imported from Brazil which had entered a district in Eastern China's Shandong province has tested positive for the coronavirus, the local government said.
Residents of the Wendeng district in Weihai city who may have come into contact with the pork should report to authorities, the local government said in a notice.
It did not say which Brazilian company the frozen meat came from.
Brazilian exports of chicken, pork, and beef continue to be in high demand in 2020, according to data from the Brazilian Animal Protein Association (ABPA) and the Brazilian Meat Packers Association (ABRAFRIGO).
Asia continues to be the main market of pork exports in 2020 (January to September). China, the largest importer of Brazilian pork, increased its imports by 133% this year compared to 2019, reaching 376,700 tons.
Ranking second, Hong Kong imported 131,600 tons (+ 14%). Singapore, with 41,900 tons (+ 61%) was in third place. Vietnam, meanwhile, increased its imports by 205%, with 32,900 tons shipped in 2020, according to ABPA.
Two Brazilian meat packing plants have been authorised to resume sales to China after receiving bans over Covid-19 concerns earlier this year, according to Brazil's Agriculture Ministry.
Other articles
Brazil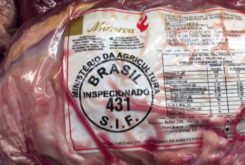 22 January 2021
China Lifts Ban for Two Brazilian Meat Plants
Brazil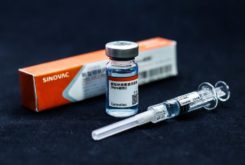 21 January 2021
Brazil and China in Contacts Over Shipment of Covid-19 Ingredients