China´s DH Mining is set to start graphite mining in Mozambique in 2022, after resuming a USD 30 million investment that had been halted because of the pandemic.
Silvino Bonomar, head of the Department of Mineral Resources and Energy in provincial infrastructure services in Niassa told Mozambican press that DH will explore a reserve of more than 5 million tons of graphite in the district of Nipepe.
At the moment, DH Mining, the concessionaire for the project, is in the phase of installing the machinery and building an ore warehouse.
"The company is at an advanced stage in terms of the installation of its infrastructure, that is, the processing plant and the space where the material is stored. At the moment, work is also underway on the construction of a bridge connecting the district of Nipepe with the neighboring province of Nampula", Bonomar said.
Work on building the graphite factory in Nipepe district, in the northern Mozambican province of Niassa, had previously grounded to a halt because of the transport restrictions imposed by the Covid-19 pandemic.
Nipepe district administrator, Sergio Igua, told local press in May 2020 skilled Chinese workers needed for the construction are currently unable to fly from China to Mozambique, due to the closure of most of Mozambique's borders, under the current State of Emergency.
The company's director, Sang Shong, had previously said that there are enough reserves for the plant to operate for 20 years. This industry should create 450 jobs in Nipepe.
The pandemic also complicated work on rebuilding the road bridge over the Save river, which is the border between Inhambane and Sofala provinces. The bridge is a key link in the country's main north-south highway.
The contractor is China Road and Bridge Corporation (CRBC), which must build a temporary alternative bridge to carry traffic over the river, while major repairs are made to the existing bridge.
Other articles
China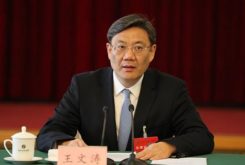 24 October 2021
China Promises 'Door Will Continue to Open' for European Companies
Angola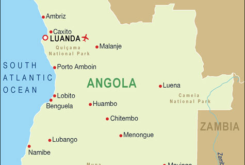 22 October 2021
Lobito Corridor Concession in Angola Attracts CITIC, CR20 and Mota-Engil