China´s Binance, the world's largest cryptocurrency broker, is in a recruitment process to start operations in the Portuguese market.
Recruitment was launched while Binance awaits Bank of Portugal's decision will be on the registration request that was recently sent to the regulator.
If the request is accepted, reports Público, Binance will become the first company with international headquarters to be registered with the Portuguese regulator to carry out this type of activity, at a time when virtual assets still have no type of legal framework in Europe.
Chinese cryptocurrency platform Binance to expand in Portugal
According to Público, the central bank has already received the registration request, but is still analysing the process, and there is no forecast on the deadline for completion.
On Binance's official website there are currently four open positions to be filled in Lisbon – with promises of "competitive salary", flexible working conditions and in a multinational environment or career development opportunities – in areas such as product management, customer support, community management and operation growth, and general management in the Portuguese market.
In the specific case of the country lead in Portugal, who will lead "the strategy and operations in one of Binance's key markets worldwide," a minimum of eight years of experience in similar functions is required and, besides the usual requirement of fluency in English, there are "extra points" in the selection process for candidates who can speak Mandarin.
China´s Binance reaches deal to buy Brazilian securities brokerage firm
In recent months, Binance has increased its marketing efforts in the countr, including partnering with football club FC Porto to launch a "fan token", with the contract also stipulating the presence of the cryptocurrency brokerage's logo on the football club's equipment.
It was in France that the platform got its first registration in Europe, with the financial markets regulator granting a license as a digital asset service provider. It was followed by Italy and Spain.
Other articles
China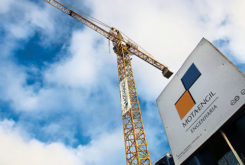 05 December 2022
Mota-Engil, CCCC and CRBC selected for USD 2.5bi tender in Nigeria
China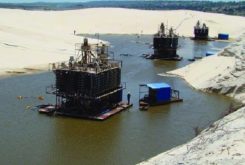 05 December 2022
Mozambican president calls for more Chinese investments