China accounted for just over 70% of Angola's oil exports in the first three quarters of 2020, and was the African country´s second biggest supplier, behind Portugal.
According to data from Angola´s central bank, India was the country's second exporting market with 6.6% of total oil exports, with other main destinations including Thailand (5.2%), Singapore (2.6%) and France (2.4%).
Portugal was Angola's main supplier in the same period, accounting for 14.4% of total imports, closely followed by China (13.8%).
Import levels from the country's key trading partners all declined from the homologous period, namely 26.0% from Portugal and 33.6% from China.
Economic activity in Angola remained weak in 2020, with real GDP likely to have contracted by at least 4.0% YoY.
This evolution reflected persistently declining oil production and low crude prices, but also the impacts of Covid-19 on non-oil related sectors.
According to Eaglestone Securities, "Angola continues to face significant risks related to its persistently high dependence on the oil sector, elevated debt levels and uncertain global economic backdrop".
"The authorities are taking relevant steps to help mitigate these risks including announcing a prudent 2021 budget, implementing an effective debt management strategy an pursuing a structural reform agenda that will hopefully support growth in the non-oil sector. It remains to be seen if these steps will suffice and allow the country to come out of its five-year recession in 2021", it adds.
Photo: Luanda Port
Other articles
Angola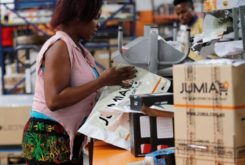 01 March 2021
African E-commerce Giant Jumia Eyes Angola Market
Angola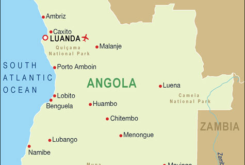 26 February 2021
Angola Gets USD 417 million to Boost Electricity Access