China is supporting the refurbishment of Guinea-Bissau´s parliament building and is sending 1,000 tons of food aid to the African country, according to the Chinese ambassador Guo Che.
The diplomat (pictured above) said he hoped that this support would help "solve the food security problems that Guinea-Bissau faces", a statement from the Chinese embassy in Bissau added.
Chinese food aid should arrive at the port of the Guinean capital in the next ten days.
Chinese state-owned company to build cashew processing units in Guinea-Bissau
The representative of the World Food Program (WFP) in Guinea-Bissau, Mozambican João Manja, warned on January 31 of the possibility of increase in the number of Guineans in a situation of food insecurity in 2023.
Guo Ce's statements came after a meeting, on Thursday, with the president of the National People's Assembly of Guinea-Bissau, Cipriano Cassamá, concerning the refurbishment of the Colinas do Boé palace, seat of parliament.
The Chinese diplomat guaranteed that the works will give "a better working environment and help the parliament to better carry out its functions". The parliament building was originally also built by China.
Other articles
Angola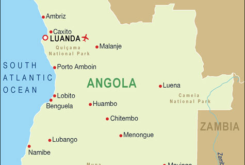 29 September 2023
Angola in Top-6 African Countries for Chinese Investment
Angola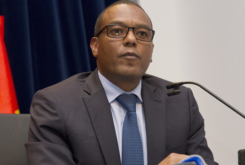 28 September 2023
Angola-China Mutual Investment Protection Agreement Ready for Signature