China maintained its position as the primary destination by far for Angolan crude in the third quarter of 2023, , importing 62.81 percent, followed by Spain (9.12 percent), France (5.42 percent) and the Netherlands (4.87 percent).
Angola exported 96.37 million barrels of crude oil, netting the country US$8.26 billion in revenue, according to reports quoted by The Macao News.
An increase in the price of oil in the third quarter, beginning at USD76 per barrel and ending at US$98, helped fuel the highest quarterly oil revenue for Angola this year.
Angolan oil production has been down this year, however, dipping 5.8 percent year-on-year in the first eight months of 2023. Much of the decrease is due to maintenance work undertaken in the first quarter which slowed production.
It has rebounded somewhat in recent months and is expected to return to growth in 2024 as efforts to attract foreign investors to the sector begin to bear fruit. Azule Energy, the country's largest private oil and gas company, announced this month a new project to increase production by 30,000 barrels per day by 2026. Italian oil and gas company Eni and British multinational BP have signed on as partners in the expansion.
Angola also launched a new round of bidding for operating licences late last month for blocks in the Lower Congo and Kwanza Offshore basins, aiming to mitigate declines in production by expanding exploration and discovering new resources.
Other articles
Angola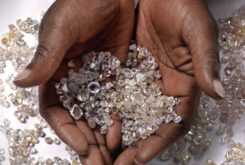 29 November 2023
Angola's Launches its Largest Diamond Mining Project
Angola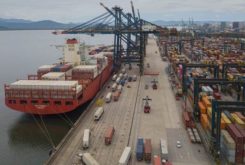 28 November 2023
Sino-Lusophone Trade Dips Again in First Ten Months of 2023