Imports of Russian oil, totalled 7.15 million tonnes, up 7.6% from a year ago, data from the Chinese General Administration of Customs showed. Still, Russian supplies in July, equivalent to about 1.68 million barrels per day (bpd), were below May's record of close to 2 million bpd.
Imports from second-ranking Saudi Arabia rebounded last month from June, which was the lowest in more than three years, to 6.56 million tonnes, or 1.54 million bpd, but still slightly below year-ago level.
Year-to-date imports from Russia totalled 48.45 million tonnes, up 4.4% on the year, still trailing behind Saudi Arabia, which supplied 49.84 million tonnes, or 1% below the year-ago level.
China's crude oil imports in July fell 9.5% from a year earlier, with daily volumes at the second lowest in four years, as refiners drew down inventories and domestic fuel demand recovered more slowly than expected.
The strong Russian purchases squeezed out competing supplies from Angola and Brazil, which fell 27% year-on-year and 58%, respectively.
Brazilian exports to China fell by 11.5% in the first half of 2022, Business Council says
Imports from Angola, China's fourth biggest oil supplier, reached 19.3 million tonnes since january, 15.5% less than in 2021.
Also since the beggining of the year, oil imports from Brazil reached 14 million tonnes, 27% less, making the South American country the fifth largest supplier to China.
Other articles
Angola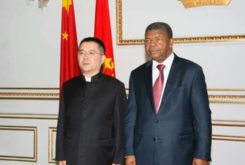 28 November 2022
China to strengthen "strategic alignment" with Angola in human resource training and youth employment
Angola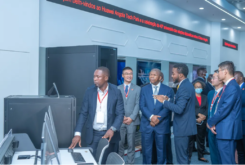 16 November 2022
Huawei "Tech Park" in Luanda to train 10,000 Angolans