Angola's State oil company Sonangol is set to sell this year its stakes in several foreign-based companies, including  China Sonangol International Holding (CSIH).
CSIH is owned by Dayuan International Development Limited (70 percent), with the Angolan company holding a 30 percent minority stake, Angop reports.
Created in 2004, China Sonangol International Holding has been based in Hong Kong, since September 6, 2012.
The oil company will also sell its stake in China Sonangol International Limited, according to the Privatisation Programme (Propriv) underway in the country, Angop news agency reports.
Sonangol will also sell this year its stake in Empresa Nacional de Combustíveis e Óleos S.A (ENCO), based in São Tomé and Príncipe.
The Angolan oil company plans to sell 70 assets, in a list of 195 companies and assets to be privatised by the State in 2022.
In addition to Angola, Sonangol's assets and holdings are in Portugal, the United States, France, the United Kingdom, Gibraltar, the Cayman Islands, Bermuda, Ivory Coast, Singapore, Cabo Verde and Panama.
The list of companies to be privatised includes TAAG – Angola Airlines, ENSA – Angola Insurance, Bodiva – Angolan Securities Exchange, and other companies in the transport sector, mining resources, telecommunications, as well as the financial sector.
The Hong-Kong based CSIL, a partnership between Sonangol and CIF, was officially a marketer of Angolan crude exports to China but also has several oil concessions, both in Angola and abroad.
Other articles
Angola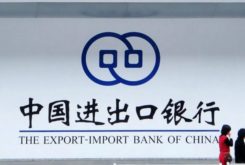 28 June 2022
Angola's debt to China drops to USD 21.4 billion