Prior to the 2015 arrest of Sam Pa for alleged corruption in a case involving the tendering of oil licenses in Angola by Chinese state-owned Sinopec, China International Fund (CIF) was synonymous with large-scale Chinese investment in Angolan housing, roads and railways. Under the new administration of President João Lourenço, since 2017, the CIF "empire" has unravelled, devolving into a political and diplomatic embarrassment.
Last week, the Angola Attorney General's Office (PGR) announced the seizure of housing projects and other real estate assets held by CIF Hong Kong and CIF Angola and built with public funds and in the outskirts of Luanda – Zango Zero and Kilamba, officially valued at US$532.3 million. A report from the state television network (TPA) later confirmed that the ultimate beneficial owner was a trusted advisor of the former president, General Leopoldino dos Santos (aka "General Dino").
But a statement from General Dino, received by CLBrief, vehemently denies ownership of any of the assets seized by the PGR Asset Recovery Service (SNRA), which has been focusing on following the trail of assets allegedly diverted from the Angolan state.
His statement further terms it "strange" that in an initial report, based on information divulged by the SNRA, no mention of the former presidential advisor was made and that in a subsequent report he was named as the ultimate owner of the troubled companies. The insinuation of malfeasance reflects the current political friction in Luanda between the Lourenço government and allies of the former president.
In its latest move against CIF, the SNRA seized a total of more than 1,000 unfinished buildings, construction yards and land, in the Vida Pacífica urbanisation (Zango Zero) and in Kilamba, owned by CIF Hong Kong and CIF Angola.
The list of assets seized includes 24 buildings, two nurseries, two nautical clubs, three building yards and their adjacent land, a total area of 114 hectares in the Vida Pacífica urbanisation (Zango Zero), municipality of Viana, Luanda.
The list also includes 1,108 unfinished buildings, 31 bases for the construction of buildings, 194 bases for the construction of houses, a shipyard and their adjacent land, in an area of 266 hectares, located in the urban district of Kilamba, municipality of Belas, in Luanda.
According to a source from the PGR, the ownership of these public assets was attributed to shareholders Angolan citizens Fernando Gomes dos Santos and Samora Borges Sebastiao Albino. Because both are known not to have financial means, they are considered to be representatives of ultimate beneficial owners.
In addition to the seizure of state-owned assets, criminal proceedings have been launched, in which these two nationals may be accused of crimes of corruption, trafficking of influence and other financial crimes.
CIF Limited is a private company with headquarters in China and Hong Kong and an office in Beijing, founded in 2003, to finance projects for national reconstruction and development of infrastructure in developing countries, especially in Africa.
CIF was also involved in the biggest reconstruction projects in Angola post-2002, including railroads and the new Luanda International Airport (still ongoing).
The activities of CIF in Angola have been declining, especially since the arrest in China in 2015 of billionaire Xu Jinghua – better known by one of his aliases, Sam Pa – which was viewed in international intelligence circles as a new demonstration of Chinese authorities to raise the low degree of transparency that has defined their trade relations with African countries.
The bulk of Sam Pa's business and other activities in Africa were concentrated in Angola. He started to establish in the country in 2006 through CIF, created to broker crude oil transactions to China (currently 600,000 bpd) and to apply the respective profits in the financing of infrastructures. Sam Pa was arrested on criminal charges with Su Shulin, former Sinopec chairman, ousted for corruption.
One of the latest Sam Pa initiatives in Angola was the formation of China Sonangol (oil exploration) in partnership with Sinopec and with entities linked to the Angolan elite. The oil-backed CIF credit lines were linked to defective infrastructure reconstruction projects – as was the case of the Benguela (CFB), Luanda (CFL) and Moçâmedes (CFM) railways, with total investment close to US$3 billion – and of waste – case of the airport network of the provincial capitals, and the new Luanda Airport, a gigantic undertaking, still to be concluded.
This week, the iconic CIF office towers in Luanda, next to the National Assembly, were seized by SNRA and entrusted to the Ministry of Urban Planning and Housing.
Under the ongoing privatisation programme Angola programme, which runs through 2022, the state will sell its stakes in dozens of companies in all sectors, including two stakes in the two joint-ventures of the state-owned oil company, Sonangol, with CIF.
The presidential decree, seen by CLBrief, setting the terms for the 2019–2022 Privatisation Programme (ProPriv), lists among the companies to be sold China Sonangol International Limited (CSIL) and China Sonangol International Holding (CSIH), in both cases through public tenders in 2020.
The Hong-Kong based CSIL, a partnership between Sonangol and CIF, was officially a marketer of Angolan crude exports to China but also has several oil concessions, both in Angola and abroad.
According to Africa Monitor Intelligence, CSIH is 70 per cent owned by Dayuan International Development Limited (itself owned by CIF) and 30 per cent by Sonangol.
Photo of Sam Pa | © Today News Africa
Other articles
Angola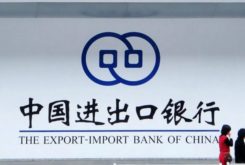 28 June 2022
Angola's debt to China drops to USD 21.4 billion