China sees Brazil as qualified to be an important player in the Belt and Road Initiative (BRI), according to Chinese Ambassador to Brasilia Yang Wanming.
Speaking at the virtual 4th Seminar Brazil-China Dialogue "Belt and Road &Brazil: Rules and Coordination", Yang said China's robust economic recovery and opening of its market will open up new spaces for cooperation under the BRI.
"By making good use of the mechanisms of bilateral dialogue, we can strengthen cooperation for economic recovery in essential sectors, such as infrastructure, energy and mining, agriculture, trade, and science and technology", Yang said. The diplomat added China not only provided Covid-19 vaccines for Brazil, but also helped it become the first Latin American country to produce vaccines.
Brazil-China Trade Hits All Time High in First 9 Months of 2021
Eduardo Paes, mayor of Rio de Janeiro (pictured above), said his city wants to be the Brazilian and South American capital of China's BRI, while highlighting the complementarity between the Chinese initiative and the needs of Brazil's second largest city.
Both the BRI and Rio de Janeiro have "an agenda of innovation, sustainability and concern for the environment," said Paes, adding "there are a lot of opportunities in infrastructure, new energies and technology".
Politicians, business leaders and diplomats from both countries attended the seminar organized by the Center for Brazil-China Studies of the Getulio Vargas Foundation School of Law in Rio de Janeiro, to discuss a wide range of topics on Sino-Brazilian relations, such as 5G technology, and new investment and financing within the BRI framework.
Other articles
Angola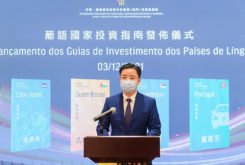 06 December 2021
Forum Macao launches investment guides to Portuguese-speaking countries
Brazil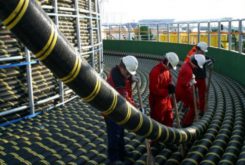 03 December 2021
Portugal-Brazil submarine cable now fully operational