The United States is trying to undermine Chinese tech companies in Brazil and 'sabotage the Sino-Brazilian partnership', according to the Chinese embassy in the South American country.
In a statement, the Chinese embassy in Brazil reacted angrily to criticism of Huawei and Chinese technology made last week by US national security advisor, Jacob Sullivan, during contacts with members of the Brazilian government.
In a statement, the Chinese embassy in Brazil stated that "the US attacks on the security of 5G technology and on Chinese companies are malicious and unfounded".
Ericsson AB Going Head-to-Head with Huawei in Brazil 5G Auction
According to the Chinese embassy, ​​the goal of the US is to "defame China and curb Chinese high-tech companies in order to preserve the selfish interests of American supremacy and the monopoly on science and technology", in addition to "coercing other countries into adoption of 5G and sabotage the Sino-Brazilian partnership".
Huawei, the note adds, serves a third of the world's population and "has not had a single security incident", while US intelligence agencies conducted "cyber surveillance and espionage activities against governments." "The US is recognized as the largest 'hacker empire' in the world and constitutes a real threat to global cyber security".
The embassy added it believes that "Brazil will provide market rules in line with the parameters of transparency, impartiality and non-discrimination for Chinese companies and any other nationality, as well as continuing to maintain a good business environment for Sino-Brazilian economic-commercial cooperation". According to the embassy, ​​Huawei has been in Brazil for 22 years and has created more than 16 thousand jobs in the country.
A White House official said on Monday that US national security adviser Jake Sullivan raised concerns about Huawei equipment in Brazil's 5G telecoms network during his visit to the country last week.
The National Security Council's senior director for the Western Hemisphere, Juan Gonzalez, told reporters on a conference call that the US continues "to have concerns about Huawei's potential role in Brazil's telecom infrastructure" and that the Chinese company was facing "major challenges" to its semiconductor supply chain that would leave international customers "high and dry".
Brazil "made no commitments to us" regarding Huawei, he said, adding that U.S. officials had urged both Brazil and Argentina to build native industries. The United States has opposed Brazil's use of Huawei on security grounds, though Brazilian telecom companies have already built networks largely with Chinese components.
Huawei was put on a US export blacklist in 2019 and barred from accessing critical technology of US origin, affecting its ability to design its own chips and source components from outside vendors.
Other articles
Brazil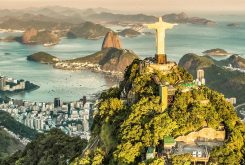 22 October 2021
China Sees Brazil as "an Important Player" in Belt and Road Initiative
Brazil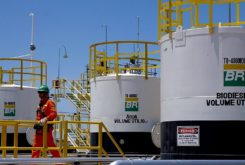 19 October 2021
Brazil's Petrobras Aims Buzios Oil at Chinese Market